Defensive Driving Mesquite Texas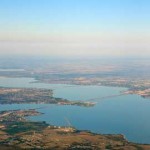 Comedy Driving Inc has created an online Defensive Driving Mesquite Texas course for ticket dismissal and it is very entertaining and educational. Mesquite, TX is a city on the outskirts of Dallas which means there are plenty of events to attend, which puts more traffic on the roadway. Restaurants, museums, parks, and nightlife are just a few of the many things that residents and tourists can enjoy in Mesquite, TX. While driving to one of these places you could get pulled over and the officer may write a traffic ticket for speeding or any other violation committed.
Are you in a hurry or did you wait until the last moment to complete defensive driving? Do not worry; Comedy Driving Inc. is the number one company with the fastest delivery methods available for the whole state of Texas. We say this because not only do we offer mail delivery of your certificate but we also offer email delivery.  If you opt for email delivery, as soon as you have completed the course, you will be able to download and print your certificate.  Not ready to print it right away?  Not to worry, because this option will also automatically send you a copy to your email, so you can print it when you're ready.
Don't wait any longer; your ticket is ready to be dismissed by signing up with Comedy Driving Inc. If you have any questions regarding the ticket dismissal process or need help, please give us a call on our customer support line at 713-568-0170.
Reasons to take Comedy Driving Defensive Driving
Flexible Schedule
Email Delivery Available
Unlimited Log-ins
State Approved
No Final Exam
Animated Course
Free Audio and Video
Comedic Course
Live Phone Support
No Hidden Fee's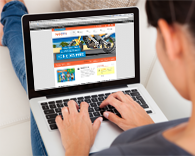 Ready to dismiss your ticket?
Comedy Driving is approved for all courts in Texas, including but not limited to, the following courts in and around the Mesquite area.

Mesquite TX Area Defensive Driving Resources


City of Mesquite Municipal Court
Social Share