Arlington Defensive Driving Course
100% ANIMATED
NO FINAL EXAM
24/7 FULL TIME PHONE SUPPORT
UNLIMITED LOGIN / LOGOUTS

TAKE ON YOUR COMPUTER, TABLET OR PHONE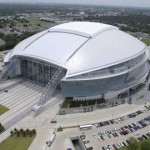 Whoa Speedsters, can't get enough of that crazy speed from those wild rollercoaster's over at Six flags Over Texas, so you decide to speed on the highways? Now you have a traffic ticket and need to find a fun and entertaining Arlington defensive driving online course that is TEA and Region XIII approved. Comedy Driving, Inc provides a Defensive Driving Arlington Texas online course and it's fully animated with a variety of funny characters. It's conveniently made for anyone who wants a stress free way to get a ticket dismissed. Our course is also approved by all courts in Texas. In addition to taking our defensive driving course for ticket dismissal, you can also get up to a 10% discount on your automobile insurance.
With an unlimited amount of times you get to log in or out, you can finish the course at your own pace, taking as many breaks as you want. There is also little to no reading required to take our course. Our Arlington defensive driving online course is divided into 11 chapters with a 4 question mini test after each chapter, and no cumulative final exam. All you need to take our course online is a computer that meets our programs minimum requirements and internet access through DSL or broadband.
Upon completion of the course your certificate will be placed in First Class mail via US Postal Office free of charge. Certificates usually arrive within 2-5 business days. If you are in a rush to get your certificate because of court deadlines, we also have Next day delivery options available, which you can see by clicking on the "Delivery Options" button.
Our website is designed for drivers of all ages and is easy to navigate. If you would like more information about our course, or if you have any questions, feel free to give us a call at 1-866-357-2020. Our friendly staff is available 24 hours a day, 7 days a week, year round.
Reasons to take Comedy Driving Defensive Driving
Flexible Schedule
Rush Delivery
Unlimited Log-ins
State Approved
No Final Exam
Animated Course
Free Audio and Video
Comedic Course
24/7 Support
No Hidden Fee's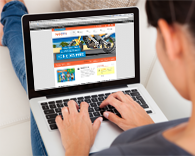 Ready to dismiss your ticket?
Comedy Driving is approved for all courts in Texas, including but not limited to, the following courts in and around the Arlington area.

Arlington TX Area Defensive Driving Resources


City of Arlington Municipal Court



Arlington TX Area Department Of Public Safety Offices


Arlington DPS Office
3901 W Arkansas Ln Suite 111
Arlington, TX 76016
Phone: 817-274-1818
Monday 8:00 – 5:00
Tuesday 8:00 – 6:00
Wednesday – Friday 8:00 – 5:00
Social Share