Dallas County Texas Defensive Driving
Are you looking for a great way to dismiss that ticket you received in Dallas County? Look no further you have found the number one online Dallas County Texas Defensive Driving course in the state. Dallas County is a very busy area and traffic tickets are written every day and a lot of individuals cannot find a physical location so Comedy Driving created a funny way to become a better-educated driver. With the help of professional comedians, our online course is the most hilarious defensive driving course you can take and you can start and stop as many times as you need to. Rated with the highest BBB rating Comedy Driving offers the easiest and fastest way to get your completion certificate.
Speaking of certificate delivery, as of November 1st, 2019, we can now deliver your certificate via email.  That's right, gone are the days of waiting around for it to arrive in the mail.  If you choose our email delivery, you will be able to download a copy of your certificate as soon as you finish our course.  That being said, if you still prefer to receive it by mail rather than email, we have that option too.  If you choose regular mail, you will receive your certificate within 3-5 business days of your course completion date.
You will have two copies of the certificate, one for the court and the other can be used to get an insurance discount to help save money for up to three years. If you need a driving record Comedy Driving can order this document for you as well because some courts require this form along with the certificate.
You can complete our online defensive driving course from any device that has an internet connection, for example, your smartphone can be used, your laptop, and even your tablet. Our online course is just $25 which is the lowest price allowed by Texas law with no hidden fees. If you have any questions, give us a call on our customer service line at 713-465-0042.
Reasons to take Comedy Driving Defensive Driving
Flexible Schedule
Email Delivery Available
Unlimited Log-ins
State Approved
No Final Exam
Animated Course
Free Audio and Video
Comedic Course
Live Phone Support
No Hidden Fee's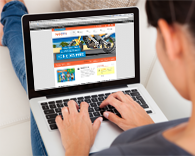 Ready to dismiss your ticket?
Comedy Driving is approved for all courts in Texas, including but not limited to, the following courts in and around Dallas County.


Dallas County TX Justice of The Peace Courts
Dallas County
Precinct 1 Place 1 Judge Jones
7201 S. Polk Street
Dallas, TX 75232
972-228-0280
Monday - Friday 8:00 - 4:00
Dallas County
Precinct 1 Place 2 Judge Nash
107 Texas Street
Lancaster, TX 75146
972-228-2272
Monday - Friday 8:00 - 4:00
Dallas County
Precinct 2 Place 1 Judge Cooper
140 N. Garland Avenue
Garland, TX 75040
214-643-4773
Monday - Friday 8:00 - 4:30
Dallas County
Precinct 2 Place 2 Judge Windham
823 N. Galloway, Suite #101A
Mesquite, TX 75149
972-285-5429
Monday - Friday 8:00 - 4:30
Dallas County
Precinct 3 Place 1 Judge Cercone
10056 Marsh Lane, Suite 132
Dallas, TX 75229
214-321-4106
Monday - Friday 8:00 - 5:00
Dallas County
Precinct 3 Place 2 Judge Seider
1411 W. Beltline Road
Richardson, TX 75080
214-904-3042
Monday - Friday 8:00 - 5:00
Dallas County
Precinct 4 Place 1 Judge Rideaux
106 West Church Street, Suite 205
Grand Prairie, TX 75050
214-904-3042
Monday - Friday 8:00 - 4:00
Dallas County
Precinct 4 Place 2 Judge Hubener
841 W. Irving Boulevard
Irving, TX 75060
214-589-7000
Monday - Friday 8:00 - 4:00
Dallas County
Precinct 5 Place 1 Judge Medrano / Judge Ellis
3443 St. Francis Avenue
Dallas,TX 75228
214-943-6980
Monday - Friday 8:00 - 4:00
Dallas County
Precinct 5 Place 2 Judge Jasso
410 S. Beckley Avenue
Dallas, TX 75203
214-943-5981
Monday - Friday 8:00 - 4:00
Social Share