Defensive Driving Coppell Texas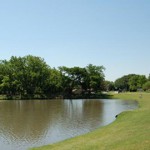 Coppell, Texas is a city that moves by motor vehicle transportation. In fact, there is no public transportation in Coppell at all. When you're driving around so much it's inevitable that you'll eventually get a traffic ticket. The good news is there's a defensive driving school out there that doesn't require a motor to get to. That's our school at Comedy Driving.
We offer Coppell residents an online defensive driving class that they can take at home. All you need is a high-speed Internet connection and a computer. Get rid of that speeding ticket from the 635 loop on the blazing fast Internet super-highway.
Our Defensive Driving Coppell Texas online course is State-approved for any court in Texas by the Texas Education Agency, or TEA, and the Region XIII Education Center. The course is 6 hours and it includes an hour's worth of breaks, so basically it's just 5 hours in front of the computer. The course is fully animated and has comedy around every corner because here at Comedy Driving we believe that there's no reason that you can't have fun while learning about defensive driving.
To take our course all you have to do is click the "Signup" button at the top of our website. You can pay the $25 class cost with a credit card online and go right into our course. If you prefer to take our course in multiple sittings just log-out when you're ready to stop and log back in whenever you what to start again. It's that easy. So what are you waiting for? Sign up with the Comedy Driving, defensive driving course today.
Thank you Coppell residents for considering our defensive driving course.
Reasons to take Comedy Driving Defensive Driving
Flexible Schedule
Email Delivery Available
Unlimited Log-ins
State Approved
No Final Exam
Animated Course
Free Audio and Video
Comedic Course
Live Phone Support
No Hidden Fee's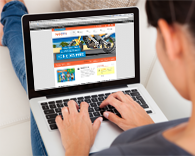 Ready to dismiss your ticket?
Comedy Driving is approved for all courts in Texas, including but not limited to, the following courts in and around the Coppell area.

Coppell TX Area Defensive Driving Resources


City of Coppell Municipal Court
Social Share