Defensive Driving Roman Forest Texas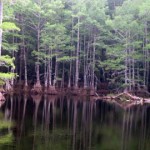 If you are looking for a great place to live, prosper, have fun, and start a family you need to consider the great small town of Roman Forest, TX. This is a close-knit community where people actually know one another, eat together, and help raise children in this clean friendly area. Roman Forest is also known as a good spot for police to give out traffic tickets for violators who think they can speed through town, and not pay attention to the speed limit signs. No one wants a traffic ticket but this is a part of life but if you get permission from the court to dismiss the violation, you should sign up with Comedy Driving. This town may not have a physical location to take a driving safety course and that is why Comedy Driving has created an online defensive driving Roman Forest Texas course that never closes.  Our online course is available 24 hours a day 7 days a week.
Comedy Driving is approved by the Texas Education Agency and Region XII which means our completion certificates are accepted by all courts in the state of Texas. When you sign up with our company you can log in and out of your account as many times as needed.  When you return to the course the website will take you back to the spot where you left off. You can begin and finish the course on your tablet, smartphone, laptop, or desktop computer from any location that has an internet connection. Please do not try to complete the course while driving! When you're done you will receive two copies of the certificate, sign the court copy and turn it in asap and the other copy can be used to get an insurance discount that may last up to three years. Our online course is the most hilarious course allowed by state law and it will turn you into a better-educated driver through laughter and entertainment. Comedy Driving's online course is only $25 which is also the lowest price allowed by the state of Texas.
If you have any questions regarding defensive driving please give us a call at 713-465-0042.
Willowbrook Class Times
| | |
| --- | --- |
| Monday | 4:00 PM - 10:00 PM |
| Wednesday | 9:00 AM - 3:00 PM |
| Saturday | 9:00 AM - 3:00 PM |
| Sunday | 9:00 AM - 3:00 PM |
Comedy Driving is approved for all courts in Texas, including but not limited to, the following courts in and around the Roman Forest area.

Roman Forest TX Area Defensive Driving Resources


City of Roman Forest Municipal Court
Social Share