Defensive Driving Piney Point Texas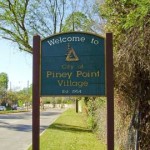 The grass is always greener, the air is always fresher, and the birds chirp at a soft level so the wealthiest babies in Texas won't be disturbed while taking a nap in their solid gold crib with platinum diamond outlining located on their plush mink rug. Piney Point, TX is considered to be the wealthiest place in Texas, in the words of the modern generation these people are "balling out of control", "making it rain" from night clubs to gas stations and they also "make it rain" to the courthouse when they get pulled over for a traffic ticket. People in this area can afford a lot more than a speeding ticket but it is still in their best interest to get this ticket dismissed. If you get a traffic ticket in this area and you do not feel like looking for classroom Comedy Driving Inc can help you out in more than one way. With the help of professional comedians Comedy Driving has created an online defensive driving Piney Point Texas course that is open 24 hours a day 365 days a year. Approved by the Texas Education Agency and Region XIII our completion certificates are accepted by all courts in the state of Texas. Rated with the highest BBB rating Comedy Driving is the number one online defensive driving course that is guaranteed to have you laughing while becoming a better-educated driver.
When you sign up online with our company you can log in and out of your account as many times as you need and when you are ready to begin the website will take you to the spot where you left off. If you complete the course by 5 PM CST your certificate will be mailed the same day arriving in 2-5 business days and if this is too long we offer email delivery as well. You can complete our online course from any location that has an internet connection whether it be in a library, your mansion in Piney Point, your job, but never in the car while driving. You can use your smartphone, laptop, desktop, or tablet any device will work. You will have two copies of the certificate when you complete our course, one is for the court and the other can be used to get an auto insurance discount that may last up to three years. Comedy Driving can order your driving record and email it to you in the next 24 hours because eighty percent of Texas courts require this document along with the completion certificate.
If you have any questions please feel free to call us on our customer service line at 713-568-0170.
Katy Freeway Class Times
| | |
| --- | --- |
| Monday | 9:00 AM - 3:00 PM |
| Tuesday | 12:00 PM - 6:00 PM |
| Wednesday | 3:30 PM - 9:30 PM |
| Friday | 9:00 AM - 3:00 PM |
| Saturday | 9:00 AM - 3:00 PM |
| Sunday | 9:00 AM - 3:00 PM |
Comedy Driving is approved for all courts in Texas, including but not limited to, the following courts in and around the Piney Point Village area.

Piney Point Village TX Area Defensive Driving Resources


City of Piney Point Village Municipal Court
Social Share