Defensive Driving The Colony Texas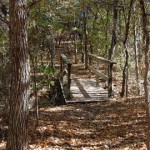 The Colony, Texas has many amenities within its city such as parks: Stewart Creek Park, East Hill Park, and The Colony Five Star Complex. There are also marinas and other water recreational spots around Lake Dallas. So whether you like to have fun on land or in the water The Colony offers its residents the best of both worlds. There is also a defensive driving class that you can take online in The Colony, Comedy Driving.
We at Comedy Driving offer The Colony an entertaining way to take defensive driving, whether you need The Colony defensive driving course to dismiss a Texas traffic citation or just for an insurance discount we can help. Our defensive driving, or driving safety, the course is state-approved for any court in Texas by the Texas Education Agency (TEA) and the Region XIII Education Center. We offer our defensive driving course all online so you can take it at your leisure whether you are at home, work, the park, or on a boat; as long as you have a computer and a high-speed internet connection you will have no problem taking our course from anywhere in Texas.
Our Defensive Driving The Colony Texas course was made from the ground up by comedians with years of experience at making people laugh. We included every joke that the state allowed us to and have been adding new jokes regularly to our online course. Even our statistics and Texas laws are updated regularly so that when you take our Comedy Driving course you learn the most for your buck.
Well, what are you waiting for, the quicker you sign up with us, the quicker you can dismiss that ticket. Sign up today at Texas Defensive Driving Class and click the sign-up link on the left-hand side. It's so easy, it's so convenient, it's so Comedy Driving.
Reasons to take Comedy Driving Defensive Driving
Flexible Schedule
Email Delivery Available
Unlimited Log-ins
State Approved
No Final Exam
Animated Course
Free Audio and Video
Comedic Course
Live Phone Support
No Hidden Fee's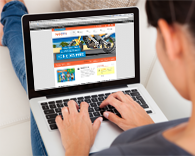 Ready to dismiss your ticket?
Comedy Driving is approved for all courts in Texas, including but not limited to, the following courts in and around The Colony area.

The Colony TX Area Defensive Driving Resources


City of The Colony Municipal Court
Social Share