Tarrant County Texas Defensive Driving
With over 1 million in population Tarrant County has a lot of traffic and sometimes traffic can get so bad people lose sight of what's right and wrong. Drivers cut one another off, people use their children and have them giving other drivers the middle finger, and some people throw marbles just because of the look you gave them at the red light. What a county to live, prosper, and get traffic tickets! Every day police officers here in this area write traffic tickets to keep the safety in the mind of all drivers and to remind people to slow down and be courteous. Being human we can't help it, the speed limit is way too hard to obey, and why go the limit when the road is calling your name saying "Punch it big boy or Let's get it mama"? If you get a ticket and get permission to take defensive driving, Comedy Driving is your best choice in the state of Texas.
You may not want to go to a physical location due to no babysitter or all your clothes need to be washed and that is why Comedy Driving created a Tarrant County Texas Defensive Driving online course. When you sign up with Comedy Driving your account will remain open for 120 days but most courts give you 90 days to complete and turn in the certificate so the sooner you sign up with us the better. During the signup process, you will be given a few different shipping options.  Most people choose email delivery, which allows you to download a copy immediately upon completing the course.  You'll also receive a copy via email, in case you need to print it at a later date.  If email isn't good for you, then the next best option would be regular mail delivery.  With this option, your certificate will be processed the same day you complete the course and you should receive it by mail within 3-5 business days of completing the course.
You will have two copies of the completion certificate, one for the court and the other can be used to get an insurance discount that may last up to three years depending on who you have insurance with. If your insurance company sits between a liquor store and nail shop you may not get a discount but if you are with a major insurance company it may work out for you. Eighty percent of Texas courts require a driving record and this another document you can order from Comedy Driving, just consider us to be your one-stop-shop for ticket dismissal.
If you have any questions, please feel free to contact our customer service at 713-465-0042.
Reasons to take Comedy Driving Defensive Driving
Flexible Schedule
Email Delivery Available
Unlimited Log-ins
State Approved
No Final Exam
Animated Course
Free Audio and Video
Comedic Course
Live Phone Support
No Hidden Fee's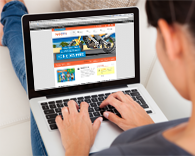 Ready to dismiss your ticket?
Comedy Driving is approved for all courts in Texas, including but not limited to, the following courts in and around Tarrant County.


Tarrant County TX Justice of The Peace Courts
Tarrant County
Precinct 1 Ralph Swearingin Jr.
100 Weatherford, Room 450
Fort Worth, TX 76196
817-884-1395
Tarrant County
Precinct 2 Mary Tom Curnutt
700 East Abram Street, Suite 200
Arlington, TX 76010
817-548-3925
Tarrant County
Precinct 3 Russ Casey
1400 Main St. Suite 220
Southlake, TX 76092
817-481-8112
Tarrant County
Precinct 4 Jacquelyn Wright
6713 Telephone Road, Suite 201
Lake Worth, TX 76135
817-238-4425
Tarrant County
Precinct 5 Sergio L. De Leon
350 W. Belknap, Room 112-C
Fort Worth, TX 76196
817-884-1438
Monday - Friday 8:00 - 4:15
Tarrant County
Precinct 6 Gary Ritchie
6551 Granbury Road
Fort Worth, TX 76133
817-370-4525
Tarrant County
Precinct 7 Matt Hayes
1100 E. Broad Street, Suite 202
Fort Worth, TX 76133
817-473-5101 Civil Cases
817-473-5102 Criminal Cases
Tarrant County
Precinct 8 Lisa R. Woodard
3500 Miller Avenue
Fort Worth, TX 76119
817-531-5625
Monday - Friday 8:00 - 4:30
Social Share