Upgrade, Ghost Face, Darth, Blackie, Susie, Mellow, Marsh, Casper, Cooper, Mercy, Lexi, Baby Girl, Big Boy, and Bucky are examples of how drivers fall so much in love with their vehicle that they give the vehicle an actual name. Our vehicles are our homes away from home and we spend so much time in them they become our friends. They become much more than a simple, they hear our frustrations when we drive and hear our pleas when we hurt. Even if your vehicle is known as a lemon/bucket, it still has a name. It does not matter what type of vehicle you drive your ride deserves a name so name it and claim it! Naming your vehicle can be very fun but at the same time, drivers need to take time to care for their vehicle if they wish to continue traveling.
The best maintenance and car care drivers can provide to their vehicle is a simple oil change every 5k-6k miles traveled or whatever is recommended for your particular vehicle. While getting an oil change do not forget to change your oil filter. Make sure to check the quality of your air filter also, some air filters last longer than others. When you get a chance, make sure you check your lights in the rear and front of the vehicle. The turn signals should operate properly and if not, be sure to use hand signals when changing lanes or making a left or right-hand turn.
Windshield wipers should be checked regularly especially when you notice streaks when they are in use. In certain instances, something may be jammed between the wiper blade and your vehicle's windshield. Never forget to rotate and balance your tires. The less tread means you have less traction during bad weather like heavy rain. If your vehicle's tires look like the top of Hulk Hogan's head, then it may be a real good time to purchase new tires.
If your tire maintenance is poor you could hydroplane. To prevent hydroplaning please slow down and do not slam on your brakes. If the meteorologists suggest drivers to stay home during bad weather, please take their advice into consideration to reduce the chances of an accident or you and your vehicle may be stranded.
For more great information to keep you driving defensively just go to our website at comedydriving.com. If you have a traffic ticket and permission to dismiss the violation we are your number one choice for defensive driving. Call us at 713-465-0042. Do not forget about showing your vehicle some love, name it and claim it!
Reasons to take Comedy Driving Defensive Driving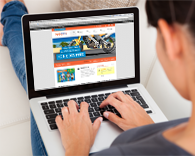 Ready to dismiss your ticket?
Social Share