The end of the year is a wonderful, magical and exciting time because the holidays put drivers in the spirit of speeding with care. They sometimes use the turn signal, almost come to a complete stop, they engage in friendly tailgating, bashful brake checking, and use expressions of polite type of road rage. Examples of polite road rage would be cussing out another driver with your windows up instead of down, pumping a single fist instead of waving both middle fingers, or gradually letting off the accelerator instead of slamming on your brakes.
It's the holidays, it's about cutting other drivers off with a smile and cheer! Parents put in vacation time, college students come home from failing the first semester, and grade school children are anticipating the road trip to a relative's house or maybe a Christmas vacation in another city or state. The roads get busy during this time of year. Here are a few tips from Comedy Driving Inc. to help avoid those holiday headaches.
Fill the gas tank of the vehicle to full, do not leave on an empty tank
Make sure your vehicle has four inflated tires and a spare just in case
Check the oil in the vehicle, change the oil if necessary
Lock the front door, back door, and windows to your house when you leave
Pack clothes and shoes to wear and do not forget a toothbrush and extra underwear
Do not forget to bring most or all your children
Tell mother in law there is no more room in the vehicle
f the mother in law creates space for herself to ride, make sure to get your mind right
Pack additional headache medicine since mother in law is riding along
Plan for way too many restroom stops, you have kids and a mother in law
If you are stopped by a chupacabra who threatens your family's lives, offer mother in law as a sacrifice
Most importantly enjoy the holidays with a lot of beer, I mean cheer, lots and lots of cheer!
The holidays are meant for reflection so think about those traffic tickets and court deadline dates that are fast approaching and give Comedy Driving Inc a call at 713-465-0042 or visit us online at comedydriving.com.
Reasons to take Comedy Driving Defensive Driving
Flexible Schedule
Email Delivery Available
Unlimited Log-ins
State Approved
No Final Exam
Animated Course
Free Audio and Video
Comedic Course
Live Phone Support
No Hidden Fee's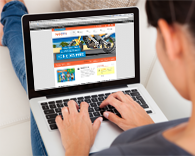 Ready to dismiss your ticket?
Social Share