Smile...You're on a Red Light Camera!
Many states have different ways of generating revenue and the state of Texas may be one of the best around. Here, in the city of Houston, the red light cameras were turned off within city limits, but guess what my friends? They left the cameras on outside of Houston city limits such as Humble, Tomball, and Sugar Land. Beware, that flash you just saw at night while going through the intersection is not the paparazzi (we all know you're famous on Facebook). It's a red light camera that says, "Pay me!"
Red light camera tickets do not go on your driving record. This is why you cannot dismiss a red light camera ticket with a defensive driving course. They just want the $75 or it could be higher than that amount.
It does not matter who is driving the vehicle at the time the red light was run. If your name is registered to the vehicle, the ticket will be in your name. Before you let someone borrow your sweet ride, look him or her in the eye and request a $75 security deposit. We all know you can enter an intersection on green or yellow, but you better make sure you clear the entire intersection because that light is money hungry. Here is a breakdown of Houston's definition of intersection light colors:
"Green means go or proceed with caution. Yellow means be prepared to stop! Red means smile for the camera, or brace yourself for a collision."
Typically, intersections are the most dangerous part of city driving. Slow down, pay attention, wear your seat belt, and become a better-educated driver by attending a defensive driving course with Comedy Driving Inc. If you have any questions or concerns please feel free to call our customer service line at 713-465-0042.
Reasons to take Comedy Driving Defensive Driving
Flexible Schedule
Email Delivery Available
Unlimited Log-ins
State Approved
No Final Exam
Animated Course
Free Audio and Video
Comedic Course
Live Phone Support
No Hidden Fee's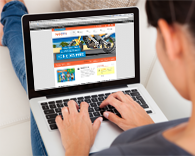 Ready to dismiss your ticket?
Social Share