The Texas Transportation Commission utilizes both a manual as well as certain specifications for a uniform system of traffic-control devices, or Traffic signal standards, which conforms to the system approved by the American Association of State Highway and Transportation Officials. Houston drivers, on the other hand, have adopted their own methods and means of interacting with traffic signals.
In Texas, a red light means, "stop." It's a fairly straightforward concept.
In Texas, a yellow light really means "caution" or, to be clearer, slow down, and prepare to stop.
Ask a Houston driver and you'll find out a yellow light is understood to mean, "Accelerate to get through the intersection as quickly as possible." Speed limits and pedestrians will be disregarded during the short window of time that the light is yellow.
A green light means you can proceed through an intersection at a safe speed.
When a light turns green from red in Houston, most drivers will wait a few seconds to allow cross-traffic to finish running the red light they now have.
Not conforming to the driving standards and laws set by the state of Texas puts a great deal of people in danger, especially when such large groups of people participate in the nonconformity. It's easy to abide by these traffic signal rules always and there's really no good excuse for not doing so.
If you get a ticket for disregarding traffic control lights from an officer of the law, you can take our Texas Defensive Driving Course to dismiss the citation.
Reasons to take Comedy Driving Defensive Driving
Flexible Schedule
Email Delivery Available
Unlimited Log-ins
State Approved
No Final Exam
Animated Course
Free Audio and Video
Comedic Course
Live Phone Support
No Hidden Fee's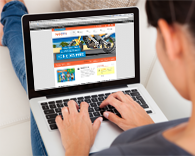 Ready to dismiss your ticket?
Social Share