Signaling Goes All The Way Back...
Signaling goes all the way back to the beginning of time. For defensive driving reasons on the eighth through the tenth day of creation, the Creator said let there be turn signals. Cavemen around the world did not understand this awkward weird technology until the birth of Henry Ford. Vehicles come equipped with communication devices called signal lights. Some individuals refer to them as turn signals and others call them the kiss of death warnings. This is due to the fact no one lets you over into their lane of travel when they see it blinking. Communication is key to a safe drive, it helps avoid major accidents, economic loss and even death. Communicating the next move of a vehicle is very important. When drivers fail to signal, they not only put themselves at risk of a traffic accident but they also put themselves in a category where a police officer can issue a traffic citation.
There are a few mistakes being made when using the turn signal that could be the cause of an accident. For example, do not overuse the vehicle's blinker so much that you begin to forget it's still blinking and you have no intention of turning or changing lanes. This may cause irritation from other drivers and irritation leads to emotions of road rage. If you forget the turn signal is on courteous drivers will assume you want to get over and may cause a traffic build-up. If you forget the turn signal is on uncourteous drivers will look at you with mean stares, throw the middle finger at you or cut you off and slam on their brakes. Drivers can find themselves between a rock and a hard place when using their turn signals.
If the turn signal does not function properly you still have to signal your intentions of changing lanes or turning. Using hand signals like a bicyclist is the way to avoid a traffic violation and another way to communicate that you need to turn or change lanes. If you are turning left just stick your left arm straight out the driver side window with your palm pointing left (no bending at the elbow). If you are making a right you need to stick your left arm out the driver side window and point the palm of your hand straight up in the air (bending at your elbow). This looks like you may be waving but you are not waving you are driving defensively. If the brake lights are not functioning you will have to signal that the vehicle is slowing down or coming to a complete stop. To signal a slow down or a complete stop simply place your left arm out the driver side window and point the palm of your hand down toward the ground.
For more great information to help you drive defensively, dismiss a traffic ticket or qualify for an insurance discount go to our website at comedydriving.com or call us at 713-465-0042.
Reasons to take Comedy Driving Defensive Driving
Flexible Schedule
Email Delivery Available
Unlimited Log-ins
State Approved
No Final Exam
Animated Course
Free Audio and Video
Comedic Course
Live Phone Support
No Hidden Fee's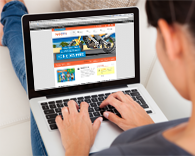 Ready to dismiss your ticket?
Social Share