Do not leave home without your best friend. Pets come in all shapes, sizes, and types. If you cannot find a pet sitter then you will have some great company along the trip. What a wonderful sight to see a dog hanging out the window, mouth wide open, and their tongue waving in the wind while slobber flies on everyone else's vehicle. The dog is totally relaxed in that situation and you can see the freedom expressed on its face. What a great feeling it is to have such a companion who does not judge nor have an opinion but at the same time your best furry friend is a distraction. Did you know there are seatbelts available for Rover? A better word to use would be pet restraints. You can find pet restraints at your local pet shop and maybe the local grocery store in their pet section.
Drivers alike do not want an accident to occur but sometimes they are inevitable. There are two collisions within an accident:
When the vehicle collides into another object.
The driver's internal organs collide within the body. If you have a pet that is not restrained, then there would be a third collision if the animal strikes the driver or passengers. Our company went into extensive research to come up with the top five pet drivers should never let sit on their lap while operating a vehicle.
An adolescent lion or adult.
The emu that does insurance tv commercials.
A baby hippopotamus.
A mother raccoon robbed of her young.
A 44 yr old alligator snapping turtle.
We can all become better drivers when we pay attention to the road, wear our seatbelts or use our turn signals but we also have to think about our pets' safety. Our pets did not ask to get in the vehicle; it's our responsibility to be safe for them. For more valuable water cooler conversation starters visit our website at comedydriving.com or catch more great material on our Facebook page. Questions? Call us at 713-465-0042.
Reasons to take Comedy Driving Defensive Driving
Flexible Schedule
Email Delivery Available
Unlimited Log-ins
State Approved
No Final Exam
Animated Course
Free Audio and Video
Comedic Course
Live Phone Support
No Hidden Fee's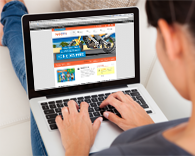 Ready to dismiss your ticket?
Social Share