How-To Report a Traffic Accident in Texas
Accidents are bound to happen, but it can become considerably more complicated if you do not know how-to report a traffic accident in Texas.
The first thing you'll need to do is confirm the safety of yourself, passengers, and the other vehicle(s) occupants. After you are able to determine the safety of everyone involved it is imperative to move the vehicles out of the roadway to a safe area, away from oncoming traffic, if possible. If anyone is injured, or if damage to property and/or vehicle is over $1000; Texas law mandates the accident to be officially reported to law enforcement. In this situation, you should immediately call the local police department so they may dispatch an officer to the scene to generate a Crash Report. The officer will assist in officially determining which driver is at-fault for the incident, thus further benefiting the auto-insurance companies to properly compensate the victims.
Next, you'll need to collect crucial information from all parties involved; legal names, residence addresses, contact phone numbers, driver license numbers, license plate numbers, vehicle descriptions, and auto-insurance policy information. Also, be sure to gather all contact information of any witnesses to the event.
In addition, be sure to respectfully point out any evidence of the accident to the officer. For example, if there is any debris in the roadway as a result or cause of the accident. It is likewise important to clear the route from hazards to prevent additional misfortunes. Even more necessary to take as many photos as possible of the accident for the auto-insurance company and your own personal records.
Being involved in an automobile collision can be frightening, but it is vital to stay as calm and collected as possible. Even though the situation may be highly frustrating, you must refrain from getting upset to avoid further adversity. If you are found at-fault for the incident and received a traffic ticket you may communicate with the court to request ticket dismissal through our State Approved Defensive Driving Course. For more information, give us a call at 713-465-0042 to speak with a live Customer Support Specialist!
Reasons to take Comedy Driving Defensive Driving
Flexible Schedule
Email Delivery Available
Unlimited Log-ins
State Approved
No Final Exam
Animated Course
Free Audio and Video
Comedic Course
Live Phone Support
No Hidden Fee's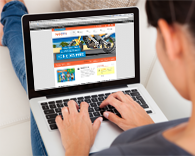 Ready to dismiss your ticket?
Social Share