How Much is Defensive Driving?
There are a lot of prices and pages out there for online Defensive Driving
When it's all said and done, it may be more than just the class you're paying for. Although, if you do not take a Defensive Driving class and just pay the ticket, it could cost you a lot more down the line.
So, How Much Does Defensive Driving cost?
1. Minimum Cost
The cost of Defensive in Texas is legally a minimum of $25. All courses must abide by this minimum. If you are being charged less, there may be some additional fees coming or you are taking it for insurance purposes rather than court purposes. Double-check that this course is sending you a proper certificate.
2. Court Fee
Even if the court allows you to take traffic school to dismiss a ticket you will be required to pay a court fee. This fee is different from the cost of the course itself but is important to take into consideration when budgeting to take Defensive Driving. Each court charges differently for this fee. In most cases, you have to pay the amount before you are eligible to take Defensive Driving.
3. Driving Record
The court might be asking for additional documents to include with your completion certificate. The Driving Record can be included with your certificate at the time of registration or ordered separately. This document is not included in the court fee or class cost and is priced differently depending on where it is ordered.
Altogether, the costs that are occurred throughout the defensive driving process are less than the ticket itself. Choosing not to take this class could be even more costly in the long run. Taking the Driving Safety Course will prevent points from being added to your Driving Record which will eventually result in surcharges or license suspension.
Reasons to take Comedy Driving Defensive Driving
Flexible Schedule
Email Delivery Available
Unlimited Log-ins
State Approved
No Final Exam
Animated Course
Free Audio and Video
Comedic Course
Live Phone Support
No Hidden Fee's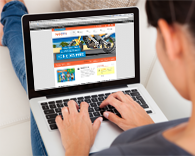 Ready to dismiss your ticket?
Social Share