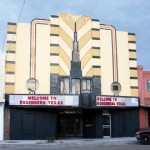 Over 31k individuals call Rosenberg, TX home and the same amount of people here in this area get a traffic ticket every now and then. Rosenberg, TX is a great place for entertainment and family fun due to the safety projected by law enforcement when it comes to traveling in and out through this homegrown town. Speeding, running stop signs, no headlights, no seatbelts and traffic collisions happen every day and every day another person in this area gets permission to dismiss the ticket. Rosenberg may not have too many attractive options for a physical location to take a driving safety course and this is why Comedy Driving has created a defensive driving Rosenberg Texas course that is open 24 hours a day. Rated number one in the state of Texas, Comedy Driving's online course price is only $25 which is the lowest price allowed by law in Texas.
Other companies out there may have you take an eighty question test where you have to do math about stopping distance or they may have you so bored out of your mind to the point where you actually want to pay attention to that nagging spouse who never makes sense in the first place. Not with Comedy Driving, our website was created with the help of professional comedians so you do not have to worry about reading writing or arithmetic, just sit back and laugh your way to becoming a better educated driver. You can log in and out of your account as many times as you need to without penalty and when you are complete with the course your certificate will be mailed arriving in 2-5 business days. If standard mail is too long and you can't wait we offer overnight shipping also.
You will have two copies of the completion certificate, one for the court and the other can be used to get an insurance discount that may last up to three years. If you need a driving record along with your certificate Comedy Driving can order and email the document to you within 24 hours. Consider us to be your one stop shop for ticket dismissal. If you have any questions please feel free to call us on our 24 hour customer service line at 713-465-0042.
Sugar Land Class Times
Moved Permanently
The document has moved here.
Comedy Driving is approved for all courts in Texas, including but not limited to, the following courts in and around the Rosenberg area.


Rosenberg TX Area Defensive Driving Resources









Rosenberg TX Area Department Of Public Safety Offices




Social Share