Defensive Driving Porter Texas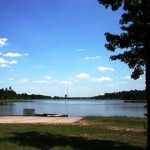 In 2010 Porter, TX had a population over 25k which means there are a lot of people who get traffic tickets in this area. Local police try their best to keep the streets safe and one major way to keep the roads safe is to reduce the number of accidents and fatalities caused by drivers traveling through Porter, TX. If you have a traffic violation in this area you may not find a physical location to take a defensive driving course in person and that is why Comedy Driving has created an online defensive driving Porter Texas course to make sure everyone in this great part of Texas has the opportunity to dismiss that traffic ticket. Comedy Driving's online course is available 24 hours a day 7 days a week! Once you get permission from the court to take a defensive driving course you should sign up with our company, the number one company in Texas who offers the most hilarious course allowed by state law.  You can start and stop the course as many times as you need to. If you would like to complete the course at home you can do so, if you want to complete it at your in-law's house you can do so, but we do not advise you to complete the course while driving. Anywhere there is an internet connection you can jump online from your smartphone, tablet, laptop or desktop computer to complete the course.
Rated with the highest BBB rating Comedy Driving's online course is approved through the Texas Education Agency and Region XIII which means our completion certificates are accepted by all courts in the state of Texas. When you complete the course you will receive two copies of the certificate, one for the court and the other can be used to get an auto insurance discount that may last up to three years. Comedy Driving can order your driving record also if your court requires this document and have it emailed to you within the next 24 hours of your request. If you have any questions please feel free to call our customer service line at 713-465-0042.
Willowbrook Class Times
| | |
| --- | --- |
| Monday | 4:00 PM - 10:00 PM |
| Wednesday | 9:00 AM - 3:00 PM |
| Saturday | 9:00 AM - 3:00 PM |
| Sunday | 9:00 AM - 3:00 PM |
Social Share