Defensive Driving Kingwood Texas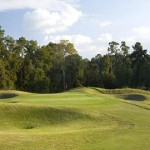 Kingwood, TX is also known as the "Livable Forest" and includes over 15K acres of land and most of it is heavily forested. Kingwood, TX is a great place to raise a family because the community is very close-knit and the police force works around the clock to keep everything safe. Located in the northeast part of Houston, Kingwood's traffic can get a bit crazy at times especially during rush hour, vacation season, and let's not forget about the shopping season during Thanksgiving and Christmas. The population is increasing which means traffic is increasing also, and to keep the streets safe from accidents or speeders the police department is well known for writing traffic tickets all day long. No one wants to get pulled over for a traffic violation but in life, this happens and that is why Comedy Driving has created the most hilarious online defensive driving Kingwood Texas course available 365 days a year.
After the court gives you permission to take a defensive driving course to dismiss that ticket do not hesitate, sign up with Comedy Driving, the most trusted company in Texas when it comes to dismissing traffic violations. Our company has the highest BBB rating in the state of Texas making us the number one online course provider for ticket dismissal. When you sign up with Comedy Driving you have 120 days to complete the course with us meaning you can start and stop as many times as you need; just be sure to complete the course on or before your deadline. Once you are complete, the certificate will be mailed to you within 2-5 business days and if this is too long of a wait we offer immediate email (upon completion) at a very reasonable price.
You will receive two copies of the completion certificate, one for the court and the other can be used to get an auto insurance discount that may last up to three years. Our company is certified by Region XIII and the Texas Education Agency which means our certificates are accepted by all courts in the state of Texas. If you have any questions please feel free to give us a call at 713-465-0042.
Comedy Driving is approved for all courts in Texas, including but not limited to, the following courts in and around the Kingwood area.

Kingwood TX Area Defensive Driving Resources


City of Kingwood Municipal Court
Kingwood Municipal Court
3915 Rustic Woods
Kingwood, TX 77339-5203
281-361-6574
Wednesday Only 7:30 - 4:30 (closed 12:00 - 1:00)
Social Share