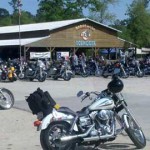 Located just a couple miles east from Huntsville, Point Blank Texas is near the embankment of Lake Livingston. This quiet town is far out from the city and is known mostly for its camping grounds. Visitors and residents are quite frequently seen exploring the nature of the area and its wildlife. The territory is also great for many lakeside activities; horseback riding, camping, hiking, mountain bike riding, and many more family fun adventures. There are boundless options for outdoor activities to participate in.
Our Defensive Driving Point Blank Texas course is approved and available to all Point Blank residents, and is offered fully online for the lowest price possible. No need to drive anywhere; it can be taken from anywhere at any time, even at your favorite nature spot or campfire site.
Our defensive driving is 100% approved by all Texas courts and is accredited by the Texas Education Agency and Region XIII Education and Service Center. The on-line class is quick and easy, which includes same-day certificate processing and rush delivery options at a low cost. The course is merrily put together by our professional comedian instructors who bind humor into the course for a unique learning experience. Not only are the instructor's professional jokesters, but the entire course is also fully animated.
Taking our online course enables you to manage the times you take the course at your convenience by breaking it up into your preferred amount of sessions. You are granted unlimited login and logout access for up to 120 days. The course may be completed in your free time, whether you complete the course all at once or in small segments over time. Your work is saved automatically, so there is no risk of losing any completed material after logging out. There is no final examination at the end of the course, instead, you test as you go which makes the course easy as pie!
If you'd like to know more about our Texas Defensive Driving Online Course, contact our customer support agents at 713-465-0042, today!
Reasons to take Comedy Driving Defensive Driving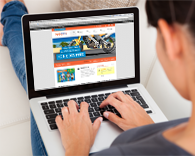 Ready to dismiss your ticket?
Social Share