Colorado County Texas Defensive Driving
Colorado County is a little less than 1,000 square miles with a population over 20,000. Any drivers that receive a ticket need to know that a Colorado County Texas Defensive Driving course can be taken to have that ticket dismissed. This will prevent it from going to your driving record.
The residents of the county enjoy different varieties of restaurants in the area. Tony's Family Restaurant has a cozy setting and serves Modern American Cuisine. For BBQ, there are places such as Jerry Mikeskas BBQ & Cafe and another good spot to dine is Junior's Smokehouse & Bakery. There are also Chinese restaurants, seafood and you can find cafes to choose from.
The CISD (Columbus Independent School District) is in the County of Colorado. The county is home to great schools and there is also a private school called St Anthony's Catholic School. The county residents can enjoy outdoor activities by visiting the parks in the area to experience nature at its finest. They can take advantage of the active lifestyle environments such as Beason's Park on The Colorado River named for Benjamin Beason. The park is very well kept and is a great place for activities such as picnics, hiking, or if you just want to take a nice jog or bike ride. Beason's is the perfect environment to do it in. The residents also frequent the city park as well.
For the defensive driving course, simply go to the homepage or go to the Frequently Asked Questions page to find out all you want to know about the Texas defensive driving course. Call 713-465-0042 to ask questions you could not find answers for.
Reasons to take Comedy Driving Defensive Driving
Flexible Schedule
Email Delivery Available
Unlimited Log-ins
State Approved
No Final Exam
Animated Course
Free Audio and Video
Comedic Course
Live Phone Support
No Hidden Fee's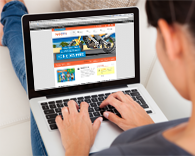 Ready to dismiss your ticket?
Social Share