Defensive Driving Navasota Texas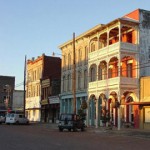 Located between Houston and College Station, TX on the west side of Highway 6 lies the great little small town of Navasota, TX. In 2010 the population was roughly over 7k making this area a place of a close-knit community, a place to visit, and most importantly a place to call home. There are so many things to do in Navasota like enjoying lunch at the Jack N The Box, getting petroleum from the local gas station, and communicating with the many visitors that stop by for the piece of history this town holds. There is a lot of traffic that travels through Navasota, TX and the police force out here are writing tickets as if they were going out of style; running stop signs, speeding, traffic accidents, and running off the road are just a few examples of what can happen out here. Getting a traffic ticket is an experience we all want to avoid but in life, people get traffic tickets every day, and if you get permission to dismiss the ticket you can take defensive driving. Navasota may not have a physical location to attend class and that is why Comedy Driving has created an online defensive driving Navasota Texas course that is available 24 hours a day.
Our company has the highest BBB rating in the state of Texas making us the number one online defensive driving course. We are the best because our online course was created with the help of professional comedians who get pulled over by police regularly making them funny traffic violation professionals who know the laws so well, they might as well be police officers. Comedy Driving is approved by Region XIII and the Texas Education Agency which means our certificates are accepted by all courts in the state of Texas. When you complete the online course through our company and choose regular mail delivery, your certificate will be mailed arriving in 2-5 business days. If you need is quicker than that, choose our email delivery option and you will be able to download your certificate as soon as you finish the course.  Comedy Driving can help you order a driving record that may be required along with the certificate of completion because 80 percent of Texas courts require this paperwork also. You can log in and out as many times as you want and you do not have to worry about reading, writing, or any arithmetic. It's just that easy, sit back relax, and enjoy becoming a better-educated driver through laughter and entertainment.
If you have any questions please feel free to call us at 713-465-0042.
Reasons to take Comedy Driving Defensive Driving
Flexible Schedule
Email Delivery Available
Unlimited Log-ins
State Approved
No Final Exam
Animated Course
Free Audio and Video
Comedic Course
Live Phone Support
No Hidden Fee's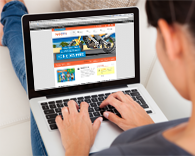 Ready to dismiss your ticket?
Comedy Driving is approved for all courts in Texas, including but not limited to, the following courts in and around the Navasota area.

Navasota TX Area Defensive Driving Resources


City of Navasota Municipal Court
Social Share