Defensive Driving Iowa Colony Texas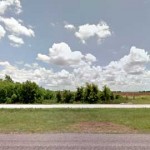 Located in the northern part of Brazoria County is the village of Iowa Colony. It is predominantly along Texas State Highway 288 and was previously known as one of Texas major speed traps. Brazoria County's pride is having the oldest Sheriffs' Office in the State of Texas.
Residents and visitors who have been gifted with a speeding ticket know that law enforcement and regulation is no joke in this small town. Iowa Colony sheriffs are known to regularly patrol Highway 288 from hidden spots and ready to surprise speeding drivers. If you're one of these drivers that have been caught speeding and now need to dismiss a ticket, don't panic, Comedy Driving is here to help you.
Comedy Driving is one of the best Defensive Driving Iowa Colony Texas online courses, with 10 plus years of experience and the highest BBB A+ rating. You can be assured you will enjoy our course. Our focus is for you to laugh and keep awake as we teach you more about Texas defensive driving. The course was composed by our professional comedian instructors and it's fully animated with very little reading required.
You don't have to go anywhere to complete your state-required defensive driving course. It can all be completed from the comfort of your own home or anywhere else at any time, as long as you have internet access. The course is only $25 with no hidden fees. Along with your court certificate, we will also send you a free insurance certificate for a possible discount on your car insurance rate.
Start your course now, if you need any help or have any questions just give us a call we are available at (713)465-0042.
Sugar Land Class Times
| | |
| --- | --- |
| Tuesday | 4:00 PM - 10:00 PM |
| Thursday | 12:00 PM - 6:00 PM |
| Saturday | 9:00 AM - 3:00 PM |
| Sunday | 9:00 AM - 3:00 PM |
Social Share