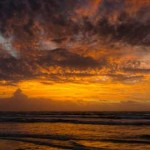 Taking a Driving Safety course for
Brazoria County
has never been any easier! We offer fully online courses that fit into anyone's busy schedule.
Instead of taking a day off work or cancelling a date to take your defensive driving course, you can take our online Texas Defensive Driving Course on YOUR own time. To ensure you remain awake throughout the course, the entire course is 100 % animated, it includes free audio, and there is no required reading material. You have unlimited login and logout access. Don't worry about losing any completed work, your work is saved automatically as you go. Forget about a final exam at the end of the course, with our course there is NO final exam, instead you test as you go at your convenience.
You can take our Brazoria County online Texas Defensive Driving course with you anywhere and at any time, the course is compatible with mobile, tablet and android devices. If you come across any questions or issues our friendly customer service representatives are available 24/7 year round.
The cost for the course is only $25, the lowest cost allowed by law. There are no hidden fees, everything you need is included in one low price. Certificates are processed and placed in the mail the same day of completion. Overnight delivery options are also available at a fairly low cost.
If you prefer to take the course in a traditional classroom setting, we have classroom courses offered in League City and Sugar Land. Both located on the outskirts of Brazoria County. For more classroom information, select locations from our homepage.
Sugar Land Class Times
| | |
| --- | --- |
| Tuesday | 4:00 PM - 10:00 PM |
| Thursday | 12:00 PM - 6:00 PM |
| Saturday | 9:00 AM - 3:00 PM |
| Sunday | 9:00 AM - 3:00 PM |
Comedy Driving is approved for all courts in Texas, including but not limited to, the following courts in and around Brazoria County.


Brazoria County TX Justice of The Peace Courts




Brazoria County
Precinct 1, Place 1 Judge Jack Brown
309 Plantation
Lake Jackson, TX 77566
979-297-4650
Tuesday – Friday 7:30 – 6:00

Brazoria County
Precinct 1, Place 2 Judge Milan Miller
210 A W First St.
Freeport, TX 77541
979-233-4700
Monday – Thursday 7:30 – 6:00
Brazoria County
Precinct 2, Place 1 Judge John Vasut
7313 Corporate Drive
Manvel, TX 77578
281-756-2410
Monday – Thursday 7:00 – 5:30
Brazoria County
Precinct 2, Place 2 Judge Richard Davis
111 E Locust Room 110
Angleton, TX 77515
979-864-1402
Monday – Friday 7:30 – 5:00
Brazoria County
Precinct 3, Place 1 Judge Mike Merkel
260 George St. Ste 100
Alvin, Texas 77511
281-331-3524
Monday – Friday 8:00 – 5:00
Brazoria County
Precinct 3, Place 2 Judge Gordon Starkenburg
2436 South Grand, Suite 110
Pearland, TX 77581
281-485-1528
Monday – Friday 8:00 – 5:00
Brazoria County
Precinct 4, Place 1 Judge Sharon Fox
101 E. Alabama St
Brazoria, TX 77422
979-798-7777
Tuesday – Friday 7:30 – 5:30
Brazoria County
Precinct 4, Place 2 Judge Sherry Kersh
121 North 10th St.
West Columbia, TX 77486
979-345-2671
Monday – Thursday 7:00 – 5:30
Social Share