Texas Department of Transportation Construction Closure
A feature of the Houston TranStar website is a listing of construction closures on various roads in and around the Houston area as well as a real-time construction schedule.  This way every driver has the opportunity to find out what's going on with each road and when the best time is to avoid or use each road.  Of course, if you're a citizen of any city or town anywhere near Houston then you probably already know that construction is everywhere and it never ends.
The first section of the Texas Department of Transportation Construction Closure page is for Hot Spots.  Hot Spots are closures that could have a significant impact on traffic in the Houston metropolitan area.  However, all closures are subject to cancellation due to adverse weather so people are encouraged to call the Public Information Office at (713) 802-5074 to get the most up to date information about closures.
Closures that are not Hot Spots are listed below the Hot Spots, categorized by the highway affected by the closure.  An icon next to each closure's description will tell you if the closure is active or inactive: A yellow construction worker sign for an active closure and a gray construction worker sign for an inactive closure.
Next to each icon is a brief description of the closure that may include information such as roads affected by the closure; times the roads are open or closed and available detours.
This information has been provided by ComedyDriving.com to help drivers avoid construction and get their destination quickly and safely.  Try our defensive driving course online for safe driving tips.
Reasons to take Comedy Driving Defensive Driving
Flexible Schedule
Email Delivery Available
Unlimited Log-ins
State Approved
No Final Exam
Animated Course
Free Audio and Video
Comedic Course
Live Phone Support
No Hidden Fee's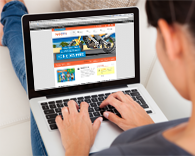 Ready to dismiss your ticket?
Social Share