Texas Defensive Driving - Construction Zones
According to the Texas Department of Public Transportation each year in Texas, there are over 15,000 vehicle crashes in highway construction and maintenance zones. These work zone collisions have resulted in over 100 deaths. The two leading causes of work zone crashes are excessive speed and the failure to remain alert while driving.
At any one time, there can be more than 1,000 Texas highway work zones in operation. With so much construction, motorists frequently encounter work zones. Please keep the following tips in mind when driving through work zones:
Slow down and follow posted work zone speed limits - Speeding is one of the major causes of work zone crashes.
Remember, traffic fines are doubled in work zones.
Pay attention - Workers and heavy equipment may only be a few feet from passing vehicles.
Be patient - Delays from highway construction can be frustrating, but it only takes a few extra minutes to slow down for a work zone.
Plan ahead - Leave a few minutes early when traveling through a work zone in order to reach your destination on time.
Article on construction zone safety compiled by the staff of ComedyDriving.com
Reasons to take Comedy Driving Defensive Driving
Flexible Schedule
Email Delivery Available
Unlimited Log-ins
State Approved
No Final Exam
Animated Course
Free Audio and Video
Comedic Course
Live Phone Support
No Hidden Fee's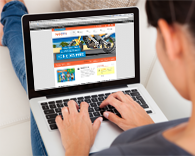 Ready to dismiss your ticket?
Social Share