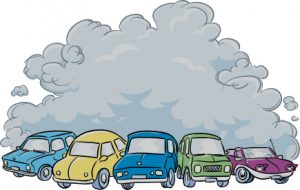 A Volkswagen executive was held legally accountable last month for his role in an emissions scandal. In order to import vehicles, local unit manufacturers must provide documents that certify the vehicle as meeting the Volkswagen standards but, in this case, the unit was accused of forging those noise-level and emission reports.
South Korea's market had been on the upswing for Volkswagen after a separate emissions-test scandal resulted in sales suspension August of last year. This resulted in a fine of $14.91 million in addition to the suspension.
The executive named by the court statement as "Yun" was convicted of obstruction of work, document fabrication, and the violation of environmental law. These offenses mean eighteen months in prison.
Vehicle emission standards are constantly improved and updated due to their importance. The Environmental Protection Agency published the reports for vehicles that have been affected by the scandal here.
This scandal is one of many that are in need of tough consequences. There have been many cases of vehicles testing better in the lab than on the road by about 3%. The 2016 Transport and Environment study that outlined these differences pointed out the effect that these discrepancies have on not only the environment but the driver. Here's a little summary if you're not as into reports as I am.
In the case of Yun's conviction, forged documents was an easy trail to follow. There are many ways manufacturers do the same thing that Yun did without flat-out "faking it". They are able to use special lubricants, tamper with the equipment, and change gears during testing. These loopholes are utilized often and create this "gap" between what drivers are paying for and what they actually get.
The solution to this classic problem of lying to the public to get more money out of them is one that the auto industry is not alone in. Some proposed solutions include raising the standards to compensate for the use of these loopholes or demanding more transparent information be provided directly to the consumer.
This prison time for Yun definitely sets a good example for how serious these standards are. The economic and environmental damages go far beyond loopholes and forged documents. If you're interested in further reading, New York Times does the subject justice here.
Social Share