Defensive Driving Surfside Beach Texas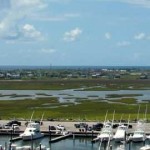 Fishing, boating, surfing, and jet skiing with dolphins are just some of the many things to do while visiting Surfside Beach Texas. Being on the beach with so many fun activities to choose from, it is difficult to choose only one. But that is no excuse to miss your state-required driving safety class.
Surfside Beach needs to remain as the defensive driving city it is, and that is we have made taking your driving safety class easier than ever!
Our course is approved by all the courts in the state of Texas and is accredited by the TEA and Region XIII. You can opt to take the course to dismiss a ticket, to get an insurance discount, or simply to achieve a work requirement.
Completing the course online with us is just as fun as watching cartoons. The course is 100% fully animated and it is created to make you laugh as you learn more about driving defensively. The course consists of 5 course material hours and allows unlimited login and logout access. Therefore, you may complete the course all at once or in small increments of time. There is no final exam at the end of the course, instead, there are short quizzes at the end of each chapter.
You can take the course nearly anywhere, even while on vacation at Surfside Beach. The course is compatible with mobile, tablet, and Android devices; no special apps are needed. We have live phone support available to answer any of your questions, at 713-465-0042.
League City Class Times
| | |
| --- | --- |
| Wednesday | 4:00 PM - 10:00 PM |
| Friday | 9:00 AM - 3:00 PM |
| Saturday | 9:00 AM - 3:00 PM |
| Sunday | 9:00 AM - 3:00 PM |
Comedy Driving is approved for all courts in Texas, including but not limited to, the following courts in and around the Surfside Beach area.

Surfside Beach TX Area Defensive Driving Resources


City of Surfside Beach Municipal Court
Social Share