Defensive Driving Stafford Texas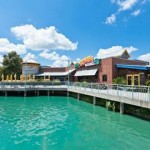 Have you avoided getting a Texas traffic ticket for years and don't know what to do about a ticket you recently received? Well, Comedy Driving has a defensive driving Stafford Texas curriculum that can help keep that ticket off your clean driving record.
Defensive Driving, or Driving Safety, is a course offered to Texans to dismiss traffic citations by first paying a small portion of the court fees and then taking a 6-hour class on driving safety for a certificate. Most courts give 90 days to return the certificate of completion to the court for ticket dismissal, which gives plenty of time for you to complete the class.
That normally isn't the case though because many students call Comedy Driving in a panic because they have a court due date fast approaching. Since we are Houston based we often can get certificates rush delivered to students the next day. There is an easy way to avoid paying express fees though, just take the class as soon as possible.
In Texas Driving Safety course providers all have to mail out certificates which can take up to a week to receive. Texas defensive driving course providers cannot hand out defensive driving tickets whether you take the class online or in the classroom. That is why you should complete the defensive driving class at least 1 week before your court due date so you can get the certificate in the mail and avoid express charges.
One of the biggest reasons people put off going to a defensive driving class is that they feel they cannot fit 6 hours into their busy schedule. By taking our online course, you can start and stop the course at any time so you can fit the course into your schedule in parts, rather than having to go to a classroom and take the entire 6 hours in one session.
Our website tracks your current progress in the course so whenever you log back in with your email and password you'll start where you left off. The course online also includes audio and video at no additional charge. The class is entirely animated and has many hilarious cartoons that are designed to make the course engaging as well as interesting.
We at Comedy Driving have been teaching defensive driving in Houston for over 10 years and have some of the fastest certificate delivery options for Stafford residents. If you'd like to sign up or check out our nearby Stafford classroom locations just visit our homepage.
Sugar Land Class Times
| | |
| --- | --- |
| Tuesday | 4:00 PM - 10:00 PM |
| Thursday | 12:00 PM - 6:00 PM |
| Saturday | 9:00 AM - 3:00 PM |
| Sunday | 9:00 AM - 3:00 PM |
Comedy Driving is approved for all courts in Texas, including but not limited to, the following courts in and around the Stafford area.

Stafford TX Area Defensive Driving Resources


City of Stafford Municipal Court
Social Share