Missouri City Defensive Driving Course
100% ANIMATED
NO FINAL EXAM
24/7 FULL TIME PHONE SUPPORT
UNLIMITED LOGIN / LOGOUTS

TAKE ON YOUR COMPUTER, TABLET OR PHONE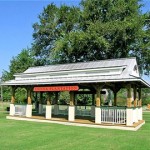 Missouri City is known for its strong economic community made of 70,000 residents. Now we all know that with a lot of people within a large community there will be a lot of issued speeding tickets and traffic accidents. In a day, over 100,000 people receive a ticket in this country which is over 41 million tickets in a year. The cost of an average speeding ticket is $150. If you multiply 150 by 41 million it equals about 6 billion dollars per year. Do you know that with our course you can dismiss a traffic violation ticket once every 12 months? We are approved for all the courts in Texas.
If you need to take a Defensive Driving Missouri City Texas course, you can take our course in a classroom or online. Whether you take the classroom or you take the online course the class is six hours long which is the duration required time by the TEA and Region XIII. These two bodies of the Texas government oversee the defensive driving schools. A provider must be approved by these two bodies to teach a safety driving course.
The difference between a classroom and online course is that a classroom course is entertaining and the online course is convenient. With an online course you are able to log in and out. You do not have to complete the course in one sitting. Since there are eleven chapters in the course you can break it into parts. The course does not expire for 120 days. There is little reading during the course and the course is mainly animated and has some videos. With a classroom course there is a comedian who teaches the class in an interesting way and adds his personality. Whatever method you complete our course if you complete it before 5pm Mon-Fri your certificate is placed in the mail the same day. Please give us a call if you have any questions about the course at 281-383-9476 or email us at comedydriving@comedydriving.com.
Now you can follow us on facebook and twitter.
View more information on our Defensive Driving Sugar Land Location.
Sugar Land Class Times
Moved Permanently
The document has moved here.
Comedy Driving is approved for all courts in Texas, including but not limited to, the following courts in and around the Missouri City area.


Missouri City TX Area Defensive Driving Resources









City of Missouri City Municipal Court




Social Share