Defensive Driving Patton Village Texas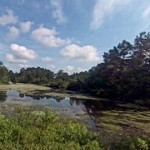 In 2010 the population in Patton Village, TX was just a little bit over 1500 individuals, and after Patton Village was established it was known as a "speed trap". With a nickname like this, we all know what happens every day, and every night; the police are writing tickets to keep the safety level high. One mile per hour can get you pulled over and now you need permission from the court to get the ticket dismissed. After you get permission from the court to attend a defensive driving class you should sign up with Comedy Driving Inc. There may not be a physical location in this area for defensive driving and that is why Comedy Driving created an online defensive driving Patton Village Texas course that is available 24 hours a day 7 days a week. Comedy Driving's online course is open all day because we know the police force write tickets non-stop, they're working hard for that extra dozen of donuts from Shipley's.
You do not have to complete the whole course in one day when you sign up with our company. If you get tired and need to take a break you can do so as many times as you want. The website will take you back to the spot where you left off. Once you complete the course your certificate will be processed the same day and if you select email delivery, you'll be able to download your certificate as soon as you finish. When you get the certificate you will have two copies, one goes to the court with your signature and the other can be used to get an auto insurance discount that may last for three years. Some courts in Texas require a driving record to turn in along with your completion certificate. You can consider Comedy Driving the "go-to" of defensive driving because we can order this document for you also. We can email or mail your driving record along with your completion certificate
Comedy Driving's online defensive driving course is the most hilarious course in Texas and we are approved by Region XIII and the Texas Education Agency which means our certificates are accepted by all courts in the state of Texas. If you have any questions please give us a call at 713-465-0042.
Comedy Driving is approved for all courts in Texas, including but not limited to, the following courts in and around the Patton Village area.

Patton Village TX Area Defensive Driving Resources


City of Patton Village Municipal Court
Patton Village Municipal Court
16940 Main Street
Patton Village, TX 77372
281-689-9511 Ext. 117 or 118
Monday - Thursday 9:00 - 5:00
Friday 8:00 - 5:00
Social Share