Defensive Driving Texas City Texas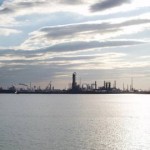 Having a ticket can be a good thing or a bad thing; like having a ticket for the Texans game would be great, but having a ticket for speeding can ruin your day. Traffic tickets don't have to be a bad thing because of our Defensive Driving Texas City Texas course. At Comedy Driving Inc., we believe that education is the foundation for good driving and we prefer our students to have a fun time learning through a comedic approach.
Comedy Driving utilizes a course made by comedians who have years of experience in making people laugh. Laughter is the best medicine, it can help you remember things better because people generally remember things that entertain them. You can see some samples of the material that is in our online course by visiting our Course Tour page.
Our online driving safety course is Region XIII & TEA approved for ticket dismissal for any court in Texas. The course is only 5 hours of instructional material with a one hour break that can be taken at any time. You can take out course straight through or in intervals of your choosing, whether it's one chapter at a time or 1 hour at a time, you can log in and out as many times as you like and pick up where you left off.
Our best benefit for our online class is live customer support. Whether you prefer assistance via the phone or email, Comedy Driving has representatives standing by to offer any assistance you may need through the defensive driving process.
League City Class Times
| | |
| --- | --- |
| Wednesday | 4:00 PM - 10:00 PM |
| Friday | 9:00 AM - 3:00 PM |
| Saturday | 9:00 AM - 3:00 PM |
| Sunday | 9:00 AM - 3:00 PM |
Comedy Driving is approved for all courts in Texas, including but not limited to, the following courts in and around the Texas City area.

Texas City TX Area Defensive Driving Resources


City of Texas City Municipal Court

Texas City TX Area Department Of Public Safety Offices
Social Share