Defensive Driving Liberty Texas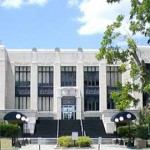 Known as one of the oldest cities in Texas, Liberty originated under Spanish law and has since transitioned and seceded from other countries' rulings. This city has gone long ways to become the recognized city it is today. As a matter of fact, Liberty was once home to the famous Sam Houston, whose law office now is now one of the multiple historical sites available for tourists. Historical sites are a major part of the town's unique attractions, drawing tourists in year-round.
Interesting historical sites include:
Sam Houston Regional Library & Research Center is one of the nation's largest libraries, which holds national historical artifacts and documents.
Geraldine D. Humphrey's Cultural Center has multiple attractions on site but the ultimate favorite is the replica of the Liberty Bell, the only difference is that this one is not cracked.
Aside from historical sites, the rodeo arena has all the entertainment you need with events throughout the entire year; where you'll find biker rallies, live concerts, livestock shows, carnivals, etc. Enjoying what the city has to offer can turn out to be one well spent weekend, but not if you disobey traffic regulations.
Got a ticket and need to get it dismissed? Taking your Defensive Driving Liberty Texas course with Comedy Driving will save you time and money, for only $25 the course is yours to complete on your OWN time. All video animations, no reading or writing required, and to top it off no final exam. Our Texas defensive driving school course is rated #1 in Texas, it is the most entertaining and educational course available online.
Comedy Driving is approved for all courts in Texas, including but not limited to, the following courts in and around the Liberty area.

Liberty TX Area Defensive Driving Resources


City of Liberty Municipal Court
Liberty Municipal Court
1829 Sam Houston (City Hall Lobby)
Liberty, TX 77575
936-334-7121
Monday - Friday 8:00 - 5:00

Liberty TX Area Department Of Public Safety Offices
Liberty DPS Office
2103 Cos Street
Liberty, TX 77575
936-336-7343
Monday - Friday 8:00 - 5:00
Social Share