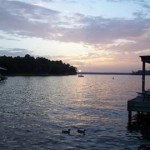 Are you a Conroe resident with a traffic ticket? If your answer is, yes, Comedy Driving can help you out. Our comedic defensive driving classes have been helping people across Texas get some enjoyment out of one of the most dreaded classes in Texas, defensive driving.
Defensive driving doesn't have to be a boring experience. Courses provided by Comedy Driving, Inc., are convenient, easy, and fun. We also offer both classroom and online driving safety courses.
Comedy Driving, Inc provides a Defensive Driving Conroe Texas course both in a classroom setting as well as an online course.
Our online class can be taken in the convenience of your own home, and is available 24/7. All you have to do to sign up for our online defensive driving course is click on the "sign-up" button at the top of the page and the prompts will guide you through the sign-up process and start you onto the course. You can take the course at your own pace so you can do it all at once or over multiple sittings.
If you'd prefer an in-person Conroe Defensive Driving class the nearest classroom location is located in Humble, TX. Below are the class times and easy to follow directions to the location.
If you have any comments, suggestions or questions, our staff is more than happy to hear them. Just give us a call at (713) 465-0042 or email us at comedydriving@comedydriving.com
Humble Class Times
Moved Permanently
The document has moved here.
Comedy Driving is approved for all courts in Texas, including but not limited to, the following courts in and around the Conroe area.


Conroe TX Area Defensive Driving Resources









City of Conroe Municipal Court




Conroe Municipal Court
700 Old Montgomery Rd
Conroe, TX 77305
936-522-3380
Monday – Thursday 7:00 – 6:00
Friday 8:00 – 5:00




Conroe TX Area Department Of Public Safety Offices




Conroe DPS Office
2 Hilbig Road
Conroe, TX 77301-1406
936-442-2810
Monday – Friday 8:00 – 5:00
Social Share