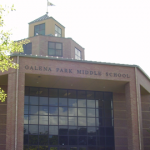 Would you like to visit the 1940 Air Terminal or see different wildlife at the Houston Zoo? If so, head out to Galena Park, TX. Galena Park has so many wonderful attractions people and tourists can enjoy while living or visiting this great location. Booming with a population over 10k, Galena Park is steady growing and it is a place where people get along, communicate, and get traffic tickets. Bumper to bumper traffic is common in this area and emotions may rise while waiting to move forward in your vehicle. If you speed or run a stop sign you can get the ticket dismissed. Comedy Driving with the help of professional comedians has created an online defensive driving Galena Park Texas course that is available 24 hours a day 7 seven days a week. You can complete the course any day of the week from any device that has an internet connection. Lets say you don't like working on the laptop. Fine, complete the course from your smartphone but not while driving unless you want another ticket.
Our certificates are dropped in the mail the same day if completed by 5 PM CST Mon-Fri and you will get the certificate within 2-5 business days. If standard shipping takes too long our company offers overnight shipping at a very reasonable price where you can get the certificate the very next day if the course is completed by 5 PM CST Mon-Fri. You may need a driving record because 80% of Texas courts require them along with the completion certificate. You can order your driving record through Comedy Driving and we will email your driving record to you within 24 hours. No arithmetic, no reading, and no writing involved with our online defensive driving course; just sit back relax and pay attention while you laugh your ticket away while becoming a better educated driver. Our online driving safety course is the most humorous online defensive driving course in Texas with no hidden fees. Our online course is only $25 which is the lowest price allowed in the state of Texas and this includes free standard shipping.
Do not hesitate any longer, sign up with Comedy Driving today and dismiss that ticket with ease. If you have any questions feel free to call our friendly 24 hour customer support line at 713-465-0042.
League City Class Times
Moved Permanently
The document has moved here.
Comedy Driving is approved for all courts in Texas, including but not limited to, the following courts in and around the Galena Park area.


Galena Park TX Area Defensive Driving Resources









City of Galena Park Municipal Court




Social Share