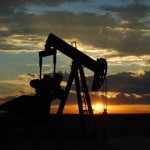 The city of
Brazos Country
runs along the Brazos River which results in fantastic views of the rivers and great photography for the memories of the people who live in the small community. Visitors can also enjoy the great view and scenery of this small town by simply traveling the I-10 Interstate from Houston. If you have traveled down the interstate or any road and received a traffic citation you have come to the right place.
How can we help dismiss a traffic violation? We have been in business for over 10 years and know the process well.
1. Wait for about a week after receiving the citation to contact the court. You do not have to wait until the court deadline to contact them.
2. Tell the court you want to take a Texas defensive driving course to dismiss the ticket. Most courts give violators the option to select this option online in addition to paying the court fee as well.
3. After getting permission from the court to take the class, come to Comedy Driving or take our course on this very website and complete the course.
4. Receive your certificate by email, mail or overnight delivery, you choose what's best for you.
5. After you receive the certificate and have all documentation needed, simply go to the court and turn in your paperwork with your certificate.
Completing a traffic course is simple with Comedy Driving. There is no need to call ahead and make an appointment, we have large classrooms with set schedules; appointments are not needed. All you have to do is be to class on time.
Our Defensive Driving Brazos Country Texas online course can be accessed 24 hours a day. We also have live phone support, so call us with any questions you may have at 713-465-0042.
Katy Freeway Class Times
| | |
| --- | --- |
| Monday | 9:00 AM - 3:00 PM |
| Tuesday | 12:00 PM - 6:00 PM |
| Wednesday | 3:30 PM - 9:30 PM |
| Friday | 9:00 AM - 3:00 PM |
| Saturday | 9:00 AM - 3:00 PM |
| Sunday | 9:00 AM - 3:00 PM |
Social Share