Concerns Peak Over Running Red Lights
Red lights, or controlled intersections, are supposed to be places where people feel safe because every vehicle is given directional guidance, but ninety-six percent of all drivers have a fear of being hit in a crash caused by someone running a red light. One in three Americans knows someone who has been victimized in a red light crash.
Despite these concerns, fifty-six percent of Americans admit to running a red light. Most people run red lights because they're in a hurry, but they only save seconds by doing so.
Red light crashes are increasing at three times the rate of all other fatal crashes. More people are injured in red light crashes than any other type of crash. Thousands of crashes happen every year due to drivers running red lights in Houston, and the estimated cost of these crashes is over $225 million per year. Red light crashes are sometimes the result of aggressive driving and they're completely preventable.
The next time you pass through an intersection when given the green signal you should look both ways because the cross-traffic may not always stop for you. To drive defensively you have to be proactive in finding driver errors. Another way to be proactive is to take our defensive driving course at ComedyDriving.com because we can assist you with the skills to identify that bad driver before they hit you.
The article was written and composed by Comedy Driving, Inc
Reasons to take Comedy Driving Defensive Driving
Flexible Schedule
Email Delivery Available
Unlimited Log-ins
State Approved
No Final Exam
Animated Course
Free Audio and Video
Comedic Course
Live Phone Support
No Hidden Fee's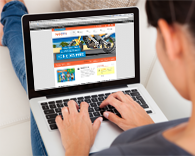 Ready to dismiss your ticket?
Social Share