People who speed intentionally do so because it's a thrill ride. It's an adrenaline rush. It's just simple fun. People who speed habitually are just more comfortable traveling at higher speeds. There are probably even a few Texas speeders out there that speed just because the lawmakers say they shouldn't. All these people are said to have a "lead foot." Through nature or desire, they have a tendency to drive faster than the legal speed limit.
Laws to regulate the speed limit are supposed to be in place to make people drive at or below a certain posted speed. Generally, I think posted speed limits just keep people from driving as fast as they want which is generally way over the posted speed limit. I know my comfort zone is around 90 miles per hour on the freeway. The only reason I don't get anywhere near that is because the posted speed limit is significantly lower than that, ranging between 60 miles per hour and 70 miles per hour in the areas that I drive the most. If it weren't for the posted speed limit, I'd treat the freeways as if they were the Autobahn and go as fast as I want.
But Texas freeways aren't the Autobahn and there are posted speed limits. Whether you like it or not, whether you believe it or not, speed limits exist for your safety and the safety of those around you. While I don't believe that speed is inherently dangerous, it is the greatest contributing factor to a collision. Speeding is a factor in nearly one-third of all fatal crashes, yet people continue to speed over the limit.
The faster you drive, the less time you have to react to those outside elements which put you and those around you at greater risk than if you were traveling at the posted speed limit. Speed can also hinder a vehicle's ability to operate effectively. For example, when a vehicle doubles its speed, the vehicle's stopping distance quadruples. If a car were moving at 20 mph, it would stop about 19 feet after the brakes are pressed. If that same car were traveling at 40 mph, it would stop about 76 feet after the brakes are pressed.
All these factors and more show us that we should all slow down and take our time. I'm saying this as a person who loves getting things done quickly whether it's driving, working, or doing chores around the house. Instead of speeding to make up for lost time, we should plan our trips better to make sure we have plenty of time to get to our destination even with unpredictable factors like traffic and construction.
Comedy Driving Inc. teaches defensive driving classes online, or in classrooms in the Houston, Texas area. Driving safely and obeying the posted speed limit in Texas will keep you from getting a ticket for speeding, and out of 6-hour Texas defensive driving classes.
Reasons to take Comedy Driving Defensive Driving
Flexible Schedule
Email Delivery Available
Unlimited Log-ins
State Approved
No Final Exam
Animated Course
Free Audio and Video
Comedic Course
Live Phone Support
No Hidden Fee's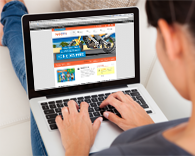 Ready to dismiss your ticket?
Social Share