Multitasking: Distractions When Driving
Contrary to popular belief, the human brain is not actually capable of multitasking. Rather, neuroscience has factually proven that the brain can only shift focus from one thing to another with impressive speed.
Consequently, driving distractions, such as when you are using your cellphone it is impossible to focus on the task of driving. With that being said, the message is clear that a driver of a vehicle is unable to safely perform the task of driving whilst doing anything else.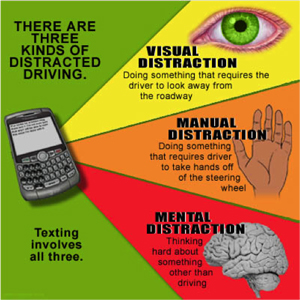 Most humans are overly confident in regards to the number of tasks they are able to handle at one time. Misunderstanding your ability to focus on multiple things at once is a certain formula for disaster, especially while operating a motored vehicle. If an individual makes the decision to multitask at work or home the risk is generally low, usually only bargaining against productivity. However, compromising the safety of yourself and others for the sake of a phone call or text message is senseless.
Understanding what you are mentally capable of is the first step due in order to change dangerous driving habits. Considering that there are three forms of distractions; visual, manual, or cognitive, it is frightful that texting while driving applies all three types of distractions at once.
With a fresh perception of distractions when driving, drivers are more likely to be conscious of the life-threatening cost of multitasking. A social innovator and community outreach leader of Ashoka, Dr. Abu-Srour, emphasizes, "Doing your best at this moment puts you in the best place for the next moment", which proves to be the best simple-minded and valuable advice in this situation. The risk is clear, the choice is yours.
Reasons to take Comedy Driving Defensive Driving
Flexible Schedule
Email Delivery Available
Unlimited Log-ins
State Approved
No Final Exam
Animated Course
Free Audio and Video
Comedic Course
Live Phone Support
No Hidden Fee's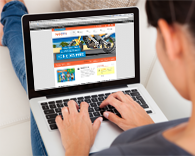 Ready to dismiss your ticket?
Social Share