Common Distractions When Driving
A lot has been said about how distracted driving results in accidents; many of which are fatal. There is no doubt about the fact that distractions while driving end up causing traffic problems and collisions. Even as more cars travel the road, these distractions pose a more serious threat to the drivers, passengers in the vehicles, other motorists and pedestrians or standers-by on the road.
Types of Distracted Driving
Anything that makes the driver's attention wander while they are driving is considered to be a distraction. Take a look at these examples:
Cell Phones - These are a boon when it comes to communication and a bane with reference to many other things including driving.  Surveys have proved that texting while driving is one of the major causes of collisions on Texas' roads as well as roads and highways across the country.  Talking on the phone while driving is equally dangerous and a major distraction too
Eating - Many people feel that it's simpler to just munch on a sandwich or sip on their coffee while they are driving to work. Most people also don't consider this to be a major distraction, but it is.  Not only are you focusing on the food, but you also end up focusing on how not to get any crumbs on your clothes. Messy foods such as burgers are even bigger culprits when it comes to distractions
Drinking - Sipping on a can of beer may seem harmless, but it is a distraction and the alcohol is a big no-no when you are at the wheel
Changing Music - This is something that a lot of people do, but when you are switching stations, adjusting the MP3 player or changing a CD, it becomes a distraction point and one that you should avoid at all times
Talking to Passengers - It's very common to talk to passengers in your car while you are driving but it takes your focus off the road and should be avoided
Drive Defensively
In addition to all these things, attending to children, applying makeup, or even reaching for something on the back seat or on the floor of the vehicle are all distractions which are the common cause of accidents. Do your best to maintain road safety and avoid distractions of all types by driving defensively.
Reasons to take Comedy Driving Defensive Driving
Flexible Schedule
Email Delivery Available
Unlimited Log-ins
State Approved
No Final Exam
Animated Course
Free Audio and Video
Comedic Course
Live Phone Support
No Hidden Fee's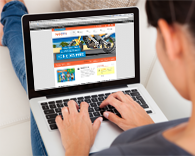 Ready to dismiss your ticket?
Social Share