One of the first noticeable effects is a loss of inhibitions. For example, this could cause a driver to continue through or even accelerate through an intersection when a traffic signal is yellow, when under normal circumstances, he or she would be cautious when approaching such an intersection and more than likely stop rather than passing through it.
Also when you've consumed alcohol and attempt to drive, your hand-eye coordination may be hampered, causing you to swerve your vehicle. It may also cause you to turn too sharply or not sharply enough which could result in a collision with a car or pedestrian.
If too much alcohol is consumed then it can cause unconsciousness for the driver. Falling asleep while driving is not only dangerous for the driver, but it's also dangerous for anyone else sharing the roadways with the alcohol-influenced driver.
Texas accounts for over 10% of the alcohol related deaths in the United States. DWI's cost Texans over $10,000 and they cannot be dismissed with classes like defensive driving or AA. Drinking and driving is not only dangerous it can cost you your life and your future.
Reasons to take Comedy Driving Defensive Driving
Flexible Schedule
Rush Delivery
Unlimited Log-ins
State Approved
No Final Exam
Animated Course
Free Audio and Video
Comedic Course
24/7 Support
No Hidden Fee's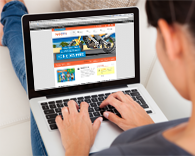 Ready to dismiss your ticket?
Social Share