Texarkana Defensive Driving Course
100% ANIMATED
NO FINAL EXAM
24/7 FULL TIME PHONE SUPPORT
UNLIMITED LOGIN / LOGOUTS

TAKE ON YOUR COMPUTER, TABLET OR PHONE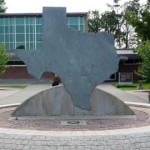 Texarkana, TX also known as T-Town or the Texas Side are next door neighbors with the largest auto repair shop otherwise known as the
Red River Army Depot
. The depot was originally commissioned to store ammunitions. It has survived almost being decommissioned twice and has remained open to accommodate some storage, but its primary mission is to now provide maintenance to the Army's tactical wheeled vehicles.
With a military presence in the area you can rest assured the local officers are always alert as well. If you're looking for a Defensive Driving Texarkana Texas course because of a recent run in with a law official then, Comedy Driving has the perfect online course for you.
We all know that a ticket is no laughing matter, but that doesn't mean you can't enjoy your defensive driving course experience. That's why we have strived to become the #1 rated comedy course in the state of Texas. Having a sister city in a different state and being right on the border you might want to make sure you are dealing with a Texas based company. Don't worry, because we have been operating in the state of Texas for over 10 years.
Being based out of Texas we know you might have a question or two and need to chat with someone, like all Texans like to do. So even though you are taking an online course, there is no need to feel like you're all alone. Just give a call. There is always going to be a friendly and knowledgeable customer service team member there to assist you.
Reasons to take Comedy Driving Defensive Driving
Flexible Schedule
Rush Delivery
Unlimited Log-ins
State Approved
No Final Exam
Animated Course
Free Audio and Video
Comedic Course
24/7 Support
No Hidden Fee's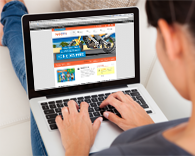 Ready to dismiss your ticket?
Comedy Driving is approved for all courts in Texas, including but not limited to, the following courts in and around the Texarkana area.


Texarkana TX Area Defensive Driving Resources









City of Texarkana Municipal Court








Texarkana TX Area Department Of Public Safety Offices




Texarkana DPS Office 
1516 Hampton Road
Texarkana, TX 75503
903-255-5750
Monday – Friday 8:00 – 5:00
Social Share