Defensive Driving Northwest Houston Texas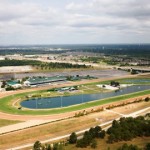 Northwest Houston, TX is a very busy area that holds a lot of places of entertainment and fun. Willowbrook Mall is the perfect spot for shopping, eating, and the nightlife is one of a kind that includes lounges and sports bars. The northwest side of Houston seems to have a tremendous amount of traffic due to the increased population and the surrounding attractions which means traffic can get pretty heavy. Either its early in the morning when traffic is bad or rush hour after people get off work it feels like I45 to SH 249 is nothing but a parking lot. Emotions get flared and middle fingers are shared letting the other drivers know they are number one on your hit list. When traffic is not as bad you still have people who feel like they are the only ones on the road and they decide to push it to the limit and speed not aware that police officers are out here to keep the roads safe. Speeding, traffic collisions, running stop signs, to individuals traveling the wrong way on the freeway the northwest side has it all. If you get a traffic ticket in this area and get permission to dismiss it, sign up with our company as soon as possible. Comedy Driving with the help of professional comedians has created an online defensive driving Northwest Houston Texas course. Our online course never closes, the course is available 24 hours a day 7 days a week.
If you do not have a computer such as a desktop or a laptop you can complete the online course on your smartphone or tablet from any location that has an internet connection. You do not have to complete the course in one day, we allow you to take as many breaks as you need.
When you sign up to take your course with Comedy Driving, you will be presented with a few different shipping options.  Our most popular shipping method is email delivery.  With this option, you will be able to download a copy of your certificate as soon as you complete the course.  We will also email you a copy in case you need to access it at a later date.  Our other popular option is regular mail delivery.  If you choose this option, your certificate is processed the same day you complete the course and you should receive it by mail within 3-5 business days.  You will receive two copies of the certificate; one for the court and the other can help save you money on your car insurance with a discount that may last up to three years.
If you have any questions please call us at 713-465-0042.
Willowbrook Class Times
| | |
| --- | --- |
| Monday | 4:00 PM - 10:00 PM |
| Wednesday | 9:00 AM - 3:00 PM |
| Saturday | 9:00 AM - 3:00 PM |
| Sunday | 9:00 AM - 3:00 PM |
Social Share