Defensive Driving Mission Bend Texas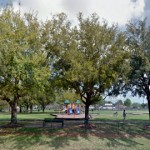 Mission Bend, TX is a suburb on the southwest side of Houston that resides next to Highway 6 and the Westpark tollway. The city is part of both Fort Bend and Harris County, so Mission Bend children either go to Fort Bend ISD or Alief ISD. When not in school children have access to parks like the Mission West Park, or the nearby George Bush Park. Since Mission Bend is so close to the downtown Houston area people often commute to work. This commute causes residents to pass through several police jurisdictions such as the Fort Bend County constables, Harris County constables, and the Houston Police Department. If you're driving in Houston you often realize that with officers comes traffic tickets.
Luckily for Mission Bend resident Comedy Driving is right here in the Houston area. We have been serving Houston's and Mission Bend defensive driving needs since 2002, and Mission Bend is within 20 minutes of driving from either our Katy Freeway or Sugar Land locations.
No appointment is necessary for either location, just show up on time and you're in the class. For more information about either location, you can call us at 713-465-0042 or email us at comedydriving@comedydriving.com.
If you'd prefer to take the Defensive Driving Mission Bend Texas class right at home in Mission Bend, you can take our Comedy Driving online course. Our online defensive driving course is a 6-hour course that allows you to log in and log-out at your own pace so you don't have to finish it all in one session. You can take 5 minutes a day, 1 hour a day, or 3 hours a day in order to finish the course so fitting defensive driving into your busy schedule has never been easier. Take it at home, at work, or at school. Comedy Driving only requires a computer and a high-speed Internet connection.
Even the test for the course is convenient because there is no final exam, our course tests after each chapter so if you finish chapter 1 on Monday and a month later you take the chapter 11 test you won't have to remember everything from the beginning of the course, you are only tested on the current chapter you are completing. Even signing up is easy all you have to do is click the "Signup" button at the top of our website. Take our course today and laugh that ticket away.
Katy Freeway Class Times
| | |
| --- | --- |
| Monday | 9:00 AM - 3:00 PM |
| Tuesday | 12:00 PM - 6:00 PM |
| Wednesday | 3:30 PM - 9:30 PM |
| Friday | 9:00 AM - 3:00 PM |
| Saturday | 9:00 AM - 3:00 PM |
| Sunday | 9:00 AM - 3:00 PM |
Social Share