Nueces County Texas Defensive Driving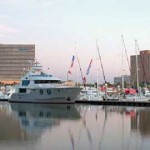 Driving Safety Course, or Defensive Driving Course; they're the same as in Texas which Comedy Driving provides. We provide this course entirely online for Nueces County, and the whole state of Texas. We are Texas State approved, as well as by the TEA (Texas Education Agency) and Region XIII.
You may choose to take our course for ticket dismissal, work purposes, or simply insurance rate reduction purposes. If you complete the course for ticket dismissal or work purposes, you will receive an insurance certificate. You may submit your insurance certificate to your insurance company for a possible discount on your auto insurance.
Our Nueces County Texas Defensive Driving course is fun, our name says it all. The entire course is fully animated, and no reading is required. It is put together by our instructors, who are full-time professional comedians. They make our course as educational, and funny as possible.
There is no final exam at the end of the course, instead, you test as you go. You also do not have to complete the course all at once, because you have unlimited in and out access for up to 120 days. Your work is saved as you go also, so you don't have to worry about losing any of the work that you complete each time you log out.
We are here to assist you and answers any of your questions. Our customer service and technical support staff are available at (713)465-0042.
Reasons to take Comedy Driving Defensive Driving
Flexible Schedule
Email Delivery Available
Unlimited Log-ins
State Approved
No Final Exam
Animated Course
Free Audio and Video
Comedic Course
Live Phone Support
No Hidden Fee's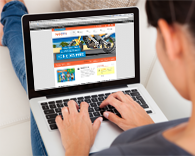 Ready to dismiss your ticket?
Comedy Driving is approved for all courts in Texas, including but not limited to, the following courts in and around Nueces County.


Nueces County TX Justice of The Peace Courts
Nueces County
Precinct 1 Place 1 Joe Benavides
901 Leopard St Room 116
Corpus Christi, TX 78401
361-888-0201
Monday - Friday 8:00 - 5:00
Nueces County
Precinct 1 Place 2 Henry A. Santana
901 Leopard St Room 115
Corpus Christi, TX 78401
361-888-0210
Monday 8:00 - 4:30 (closed 11:45 - 1:00)
Tuesday Closed
Wednesday - Friday 8:00 - 4:30 (closed 11:45 - 1:00)
Nueces County
Precinct 1 Place 2 Henry A. Santana
4626 Weber Rd. Suite 300
Corpus Christi, TX 78410
361-241-1222
Monday - Thursday 8:00 - 4:30 (closed 12:00 - 1:00)
Friday 8:00 - 12:00
Nueces County
Precinct 2 Place 1 ZJanice K. Stoner
4626 Weber Rd. Suite 300
Corpus Christi, TX 78411
361-853-4079
Monday - Friday 8:00 - 4:30 (closed 11:45 - 1:00)
Nueces County
Precinct 2 Place 2 Larry G. Cox
10110 Compton Rd
Corpus Christi, TX 78418
361-937-2614
Monday 8:00 - 5:00
Tuesday 8:00 - 12:00
Wednesday - Friday 8:00 - 5:00
Nueces County
Precinct 3 Adolfo G. Contreras
115 South Ash Street
Bishop, TX 78343
361-387-5922
Monday - Friday 8:00 - 5:00 (closed 12:00 - 1:00)
Nueces County
Precinct 4 Duncan Neblett Jr.
705 West Avenue A
Port Aransas, TX 78373
361-749-5660
Monday - Friday 8:00 - 5:00 (closed 12:00 - 1:00)
Nueces County
Precinct 5 Place 1 Robert Gonzalez
710 East Main
Port Aransas, TX 78373
361-737-5205
Monday - Tuesday 8:00 - 5:00 (closed 12:00 - 1:00)
Wednesday 8:00 - 12:00
Thursday - Friday 8:00 - 5:00 (closed 12:00 - 1:00)
Nueces County
Precinct 5 Place 2 Hermilo Pena Jr.
1514 2nd Street
Agua Dulce, TX 78330
361-387-0645
Monday - Friday 8:00 - 5:00 (closed 12:00 - 1:00)
Social Share