Defensive Driving Tarkington Prairie Texas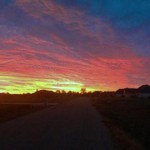 Taking a defensive driving Tarkington Prairie Texas course with Comedy Driving can be an enlightening experience. Many people take Comedy Driving defensive driving courses because they are humorous but our courses also include the most up to date law and information for the state of Texas.
When you drive, knowledge of the law is power, because not knowing about Texas driving laws can still get you a traffic ticket. Ignorance is not a defense to unknowingly breaking a traffic law while driving.
If you would like to take one of our Comedy Driving safety courses for ticket dismissal, lowering insurance, or even just to buff up your knowledge of Texas driving laws, we offer the course in two separate formats: online or in person. Our nearest classroom course to Tarkington Prairie, TX is in the Willowbrook area of Houston, Texas and you can see our weekly class times on our locations page.
If you prefer our online course, all you need to do is sign up and you can get started right away. Our course can be accessed from any computer, laptop, mobile device, or tablet with a high-speed internet connection. You can log in and out of our course as many times as you like, which allows you to complete the course at your own pace.
Both our online and classroom courses are Texas state-approved and include 5 hours of instruction and 1 hour of break time. Each class has an exam that students must pass in order to obtain their certificate of completion, but the test format is different for the online and classroom courses.
The classroom course has a 20 question multiple choice final exam at the end of the class, while the online course has 10 chapters with 4 questions each instead of a final exam. Breaking up the online exam into chapter tests helps students that take the course in parts because they are tested on the chapter material when it is fresh on their minds.
Comedy Driving does the best at making defensive driving easy and convenient for Tarkington Prairie, TX residents. If you'd like to check out more information on either one of our TEA approved defensive driving courses please visit our Course Info page.