San Antonio Defensive Driving Course
100% ANIMATED
NO FINAL EXAM
24/7 FULL TIME PHONE SUPPORT
UNLIMITED LOGIN / LOGOUTS

TAKE ON YOUR COMPUTER, TABLET OR PHONE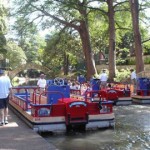 Do you live in the San Antonio area and currently looking for a Texas approved San Antonio defensive driving course? Look no further. Our online safety driving course,
www.comedydriving.com
, is approved by the TEA and Region XIII. We are approved for any court in Texas and we make it easy and convenient for you.
Our online course offers unlimited number of times you can log in and out. This means you are not penalized for taking the course in one day or if you complete the course in 110 days. If you have DSL or any type of fast internet you can take our course from anywhere in the San Antonio area and we offer free standard shipping and same day processing. We also have rush next day delivery options available to get your certificate to you the next business day.
Our internet defensive driving course was built from the ground up by professional comedians to make the course fun and educational. This is not an ordinary website that is boring and has monotone voices. We will make you laugh and at the same time educate you on the concepts of driving; emotions while driving, driving safety and a lot more you likely did not know before you started the class! We have been in the defensive driving business for almost a decade and safety driving is our number one priority. Additionally, you don't have to sit for 5 straight hours on the computer to take our course. Just log in whenever you want and log out when you are done for the day. Your work is automatically saved as you go from page to page, so we make this easy and convenient. Go to our "Help Center" page to see our questions and answers for more information.
As mentioned, we are approved for any court in Texas and this would include the Municipal Court of San Antonio in Bexar County and any other municipalities, precincts and counties in the surrounding area. If you still have questions call us at 1-866-357-2020 or e-mail us comedydriving@comedydriving.com with any inquiries. We are 24/7/365 so we will pick up the phone at any time.
Reasons to take Comedy Driving Defensive Driving
Flexible Schedule
Rush Delivery
Unlimited Log-ins
State Approved
No Final Exam
Animated Course
Free Audio and Video
Comedic Course
24/7 Support
No Hidden Fee's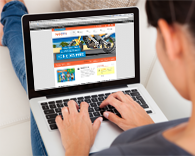 Ready to dismiss your ticket?
Comedy Driving is approved for all courts in Texas, including but not limited to, the following courts in and around the San Antonio area.

San Antonio TX Area Defensive Driving Resources


City of San Antonio Municipal Court



San Antonio TX Area Department Of Public Safety Offices


San Antonio DPS Office
Babcock
1258 Babcock Road
San Antonio, TX 78201
210-737-1911
Monday 8:00 – 5:00
Tuesday 8:00 – 6:00
Wednesday – Friday 8:00 – 5:00San Antonio DPS Office
General McMullen
1803 South General McMullen
San Antonio, TX 78226
210-436-6611
Monday 8:00 – 5:00
Tuesday 8:00 – 6:00
Wednesday – Friday 8:00 – 5:00
San Antonio DPS Office
South East
6502 New Brownsville Ave
San Antonio, TX 78223
210-531-2240
Monday 8:00 – 5:00
Tuesday 8:00 – 6:00
Wednesday – Friday 8:00 – 5:00San Antonio DPS Office
Universal City Pat Booker
1633 Pat Booker Road
Universal City, TX 78148
210-945-1900
Monday 8:00 – 5:00
Tuesday 8:00 – 6:00
Wednesday – Friday 8:00 – 5:00San Antonio DPS Office
Leon Valley Mega Center
7410 Huebner Road
Leon Valley, TX 78240
210-531-1000
Monday – Thursday 7:30 – 6:00
Friday 7:30 – 5:00
Social Share