Defensive Driving College Station Texas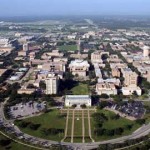 First and foremost when deciding on a state-approved Defensive Driving College Station Texas course; consider the fact that Comedy Driving's owner is a fellow Aggie and he loves and supports the school. Comedy Driving has locations within two hours of College Station but also supports an online course easily aimed towards a college student's challenging work/school schedule. With the online driving safety course, you can take a little of the course at a time or all in one session. There would be no need to look for a defensive driving classroom and see if they have availability for you at the last minute, we have classes online that are offered 24 hours a day 7 days a week. We also process your certificates quicker than any other defensive driving course in Texas. Some college-trained minds are able to multitask while taking this simple course. We believe that everyone that takes this course will leave learning things that they did not know. The course is animated with cartoons and updated educational videos.
The owner and employees at Comedy Driving encourage you to try our ComedyDriving.com course. We believe that it is a wonderful place to take defensive driving.
Since it's founding in 1938, College Station has accumulated nearly 100,000 residents and managed to maintain it's original small-town feel. This city has an obvious large reputation for being home to the famed college campus; Texas A&M University. Impressively, the town has been respected as the 11th most educated city in the USA, the best-educated overall for the entire state. The community is also a high interest in research endeavors with over 40 million bucks in program fundings, which is also projected to stimulate further economic growth for the area.
Reasons to take Comedy Driving Defensive Driving
Flexible Schedule
Email Delivery Available
Unlimited Log-ins
State Approved
No Final Exam
Animated Course
Free Audio and Video
Comedic Course
Live Phone Support
No Hidden Fee's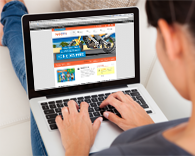 Ready to dismiss your ticket?
Comedy Driving is approved for all courts in Texas, including but not limited to, the following courts in and around the College Station area.

College Station TX Area Defensive Driving Resources


City of College Station Municipal Courts

College Station TX Area Department Of Public Safety Offices
Brenham DPS Office
975 US 290 West
Brenham, TX 77833
979-836-2020
Monday - Friday 8:30 - 5:00
Social Share