Causes and Prevention of Road Rage
Causes of Road Rage
Road rage includes a range of behavior and driver acts. Aggressive acceleration, speeding, cutting others off, weaving in-and-out of traffic, sounding the vehicle horn, flashing car-lights excessively, shouting verbal abuse, making rude gestures, throwing objects out of the vehicle or hitting another person are all considered to be road rage.
Anger is the Trigger
In most instances, pure anger triggers road rage. Even very well-behaved and calm people can succumb to it. If a driver gets annoyed or irritated by the behavior of another driver's behavior, there is a distinct possibility that road rage will follow. Even seemingly harmless gestures such as not indicating gratitude if another driver has been allowed pass first through a narrow lane can be a trigger for a serious road rage response.
A Mental Disorder?
This can lead to very serious consequences for anyone involved in that situation. Some psychologists believe that mental illness, intermittent explosive disorder (IED), is the cause of road rage. IED leads to uncontrolled explosive-outbursts of behavior including breaking things, throwing objects, inflicting physical harm and others. Many people believe that this disorder is a cause for road rage, but it continues to be a highly debatable topic.
Preventing Road Rage
Leave on Time- Road rage can hit you if you are in a hurry and get frustrated with sitting in traffic, so time your drive right
Listen to Music- Play calming music, it will distract you from your anger
Think Before you React- If you feel rage hitting you while you are driving, think about your family, your job or about how you could end up in jail and you will feel the anger ebbing
Pull-Over- Don't follow the car and the driver that angered you. Pull over into another place & take a breather
Comfortable Car Interiors- Your surroundings will end up affecting your mood; crank up your AC in the heat, and in the winter, keep the heater on
Act Like You Have Company- Most people behave differently when someone else in the car with them. So just make-believe that you have someone there. It will help you clear your head
In Ignore Mode
Most importantly, don't attribute too much importance to what someone else did or said. Turn a blind eye and a deaf ear and move on. Conquer road rage the right way.
Reasons to take Comedy Driving Defensive Driving
Flexible Schedule
Email Delivery Available
Unlimited Log-ins
State Approved
No Final Exam
Animated Course
Free Audio and Video
Comedic Course
Live Phone Support
No Hidden Fee's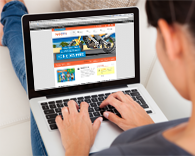 Ready to dismiss your ticket?
Social Share