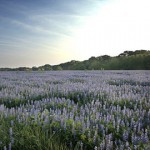 Waller, Texas prehistory shows that the Tonkawa and Karankawa Indian tribes inhabited the land around Waller. Spanish explorers passed through the Waller area in the 1500s, but settlement was not accomplished for several hundred years. After Texas gained its independence from Mexico in 1836, Austin County was formed to include the land on both sides of the Brazos River. The county courthouse located in Bellville, was too far away from many residents, and almost impossible to reach when the Brazos River reached flood stage. Therefore, on May 1, 1873, the Texas Legislature acted to create Waller County, which included the eastern half of Austin County, part of Montgomery County, and a section of Harris County.
The residents of Waller's past recognized a problem and did what it took to solve the problem. A problem that occurs everywhere these days is driving skills ranging from poor to absolutely terrible. People should always try to improve their driving skills. The citizens of Waller can do that by taking a defensive driving course provided by Comedy Driving, Inc.
Comedy Driving, Inc provides a Defensive Driving Waller Texas course both in a classroom setting as well as an online course. The classroom is located about 26 miles southeast of Waller in the Willowbrook area of Houston. Just find the time and day that works best for you and show up on time. No appointment is necessary.
The online course is animated, funny and self-paced. You can start and finish the course on your own schedule because through our login and logout we save your progress so you don't have to sit for 6-hours at once to finish the course. For further questions or concerns just check our website or call us at (713) 465-0042 or email us at comedydriving@comedydriving.com
Willowbrook Class Times
Moved Permanently
The document has moved here.
Comedy Driving is approved for all courts in Texas, including but not limited to, the following courts in and around the Waller area.


Waller TX Area Defensive Driving Resources









City of Waller Municipal Court




Social Share